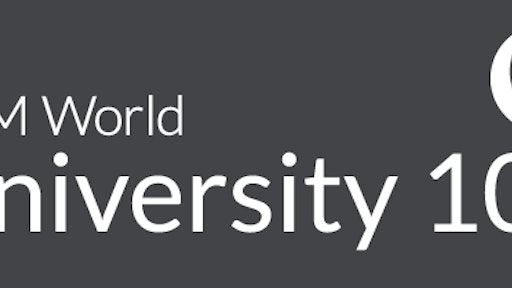 London—Feb. 16, 2016—SCM World, a cross-industry learning community powered by influential supply chain practitioners, revealed the results of its annual survey designed to unveil the top supply chain universities around the world as judged by the supply chain profession. The intent of the survey, which asks respondents to name their top three universities as a marker of supply chain talent, is to gauge what hiring professionals think about the preparation universities are providing to young people entering the field.
"Our chief interest at SCM World is to raise awareness of the tremendous breadth of young supply chain talent currently in the pipeline and, in doing so, expand the global community's sense of cohesion and purpose," said Kevin O'Marah, chief content officer at SCM World. "The list contains a mix of deep, formal supply chain degree programs, classical broad-based MBAs and engineering schools across several specialties. It comprises the old, the new, the technical, the philosophical, the established and the upstarts."
First fielded in 2011, the poll was run four times, with this most recent survey coming to a close at the end of January 2016. This year's survey is the most comprehensive effort to date, remaining open over a five-month period, during which time over 2,300 individuals shared their opinion.
The 2016 Supply Chain University 100 survey identifies universities on five continents, and separates those favored by senior executives from those favored at middle management levels, those appealing to logistics professionals from those strong among sourcing executives, and those who dominate the consumer products sector from those that lead among industrial companies.
For more information and to view the full 2016 rankings, please click here.
Companies in this article