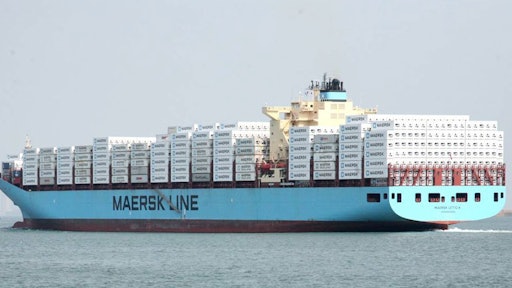 Feb. 10, 2016—Safmarine Kuramo, a 2,500 twenty-foot-equivalent-unit (TEU) boxship briefly hijacked off the Nigerian coast on Feb. 5, was released the following day with all crew members reported to be safe, according to Singapore's Maritime and Port Authority (MPA) in a release.
The 2005-built vessel is operated by Maersk subsidiary Safmarine and registered in Singapore. The hijacking incident took place when the vessel was sailing from Pointe Noire, Republic of the Congo, to Port Onne, Nigeria.
According to the MPA, Nigerian authorities secured the release of the vessel in the early hours of Saturday, Feb. 6. The crew consisted of nationals from South Africa, the Philippines, India, Thailand and the UK.
Nigeria remains a hotspot for violent piracy and armed robbery, which, in contrast, has died down off of Africa's east coast. The International Maritime Bureau, a piracy incident watchdog, received reports of 14 incidents in 2015 in or near Nigerian waters, with nine vessels boarded.
To read the full story, please click here.
Companies in this article