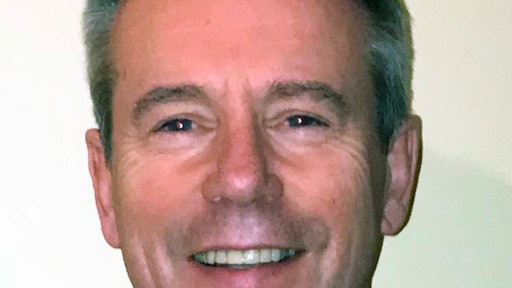 Retailers are feeling the heat when it comes to international trade, with trade negotiations and tariff regulations dominating industry conversations. Perhaps the most nerve-wracking upheaval, Brexit has many retailers asking, "What if my prices go up? What if tariffs are levied on imports? How do I manage the uncertainty?" The official transition period is less than a year away, putting the pressure on for retailers to quickly and accurately navigate the current and potential future impacts and possible outcomes of Brexit. From changing consumer behaviors to unknown supply chain impacts, retailers need to evolve and plan for the future to survive long enough to see a post-Brexit world. And they need it at a time when many retailers are looking to expand globally.
Collaboration is key
Retailers are at a crossroads: settle for cheaper products from other countries or pursue high-quality products and ethical, sustainable practices at a greater cost. To balance consumer demand for transparency and sustainability with the potential costs of Brexit, retailers need to focus on collaboration and innovation with partners across the global supply chain to stay competitive.
Having the proper tools in place sooner rather than later is key to surviving the potential supply chain impacts of Brexit. Disparate platforms and siloed communication slow down product development and delivery, while simultaneously increasing the margin of error and risk. Being able to nimbly adapt to changes –– and communicate quickly with partners is essential for retailers hoping to survive massive geopolitical shifts without significant disruption. Wish as we might, retailers can't read minds or predict the future. Focusing on clear and constant communication with industry partners – built into the product development and supply chain on one platform - allows retailers to leverage knowledge and experience from around the world to put a plan in place before disaster strikes. By collaborating on one software platform, retailers are better able to prepare for various scenarios that might upset the supply chain, and they will be able to react quickly and decisively to unpredictable events. By standardizing product and supply chain data into one place, retailers can instantly and accurately forecast the landed costs of products by customer, channel and geography and look at what-if scenarios — a vital necessity considering the current GTM landscape.
A wait-and-see approach involves too much uncertainty, and retailers can't afford not to have the immediate industry partner collaboration tools in place. By harnessing the data and collaboration, retailers will have enhanced insights into their supply chain from start to finish. No one wants a surprise in landed costs or to pull together a plan B on the fly if a supplier cannot fulfill an order at the last minute.
For large, complex global organizations, the speed and accuracy of information is crucial to navigating the changing waters of international trade as Brexit becomes a reality. Retailers need to embrace digital sourcing to unite partners and organize siloed supply chain practices if they want to keep up. Improving the sourcing process can make the entire supply chain more efficient, allowing retailers to reap the benefits of digitizing their business in time to manage whatever changes may come their way. Collaborating on a single platform with greater visibility into product concept and development, retailers can speed sourcing processes and leverage co-creation to ensure products remain on-trend and meet consumer demands.
Brexit and other changes in international trade create an enormous amount of uncertainty and risk for retailers. More than ever, the retail community should strive for increased visibility and agility to quickly adapt and keep sourcing processes up to speed. Armed with the right technology and information, retailers can tackle whatever changes Brexit brings head on.