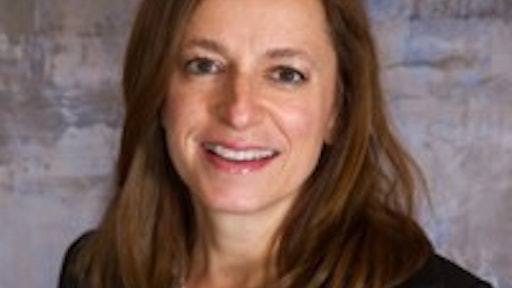 With peak hurricane season underway, it's essential for retailers to be prepared for severe weather and anticipate the needs of consumers in the event they're affected by a natural disaster. Even the smallest changes in weather can influence customer mood and purchase behavior. For example, slightly hotter temperatures often lead to increases in water consumption and cold food items like ice cream.
While the smallest spikes in temperature affect day-to-day product choices, hurricanes and other severe weather events create surges in demand that pose legitimate threats for retailers as well, such as the risk of out-of-stocks or overstocks. During a storm, this means that an excess of supplies may sit in one store while another one lacks the proper inventory. As customers prepare for an impending weather event, retailers often see an increased number of shoppers in a short period of time. Many consumers stock up on essential items including bread, water and canned foods to ensure they won't have to leave their homes again and risk their personal safety. Additionally, many DIY and home improvement retailers see a surge in sales after storms as clean-up efforts begin. So, with something as unpredictable as the weather, how can retailers better forecast demand to provide for the individuals in their communities?
Historical and predictive data converge
Luckily, there is an abundance of data to help guide retailers when it comes to planning for demand. Aggregating current business and customer data with a new layer of contextual insights, including weather analysis, can provide valuable predictive insights that can reduce pressure on manual processes and lead to improved demand forecasting. With automation in demand forecasting, more data can be analyzed in less time, producing more accurate results.
Importantly, relying solely on historical data from previous severe weather events to predict demand for future events is no longer enough. Today, artificial intelligence (AI) technology can predict sales and drive enhanced forecasting based on internal and external retailer data. Incorporating both historical and predictive weather data into the supply chain can help retailers anticipate shoppers' needs before, during and after a severe weather event. This is especially important for date-sensitive products that are already among the most challenging to manage for daily and intra-daily forecasting, including items such as dairy products and baked goods.
Demand forecasting for supply chains
Better demand forecasting that incorporates AI-enabled weather analysis can help retailers anticipate the slightest shifts in weather that can lead to a ripple effect in the entire supply chain. Retailers may know how historical seasons impact product sales, but a change coming in the next week or even day can impact everything from order quantities, supplier choices, fulfillment execution, logistics, truckload ramifications and pricing. For example, if a hurricane has already impacted other areas in a region and has led to dangerous roads and power outages, distribution and cool/dry storage methods must be quickly reevaluated in order to deliver products on-time and fresh to consumers. Forecasting must be done before severe weather hits, as products may not be able to be delivered to harder-hit areas for a week or more.
Therefore, when addressing any issues in the supply chain, retailers must consider them holistically with demand forecasting, as it serves as an important step in timely replenishment and efficient logistics.
More than just hurricanes
We've come a long way from inventory planners arriving early at the office on hot days to manually push temperature-sensitive items out to stores. Today's data and technology systems empower retail analysts so that they have more time to truly plan and not worry about manual intervention. With the right demand forecasting technology, retailers can better prepare for any kind of weather event– large or small— and ensure that their consumers' needs and safety remain a top priority.