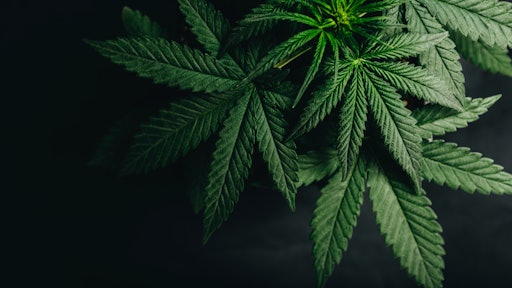 Iarygin Andrii - stock.adobe.com
Imagine a unique physical identifier that you can apply to marijuana and hemp plants and their by-products at parts per billion, but you can't see it with the human eye, and it's 100% safe to ingest according to the FDA. Talk about the ultimate secure chain-of–custody solution across global supply chains.
Let's play this out. First a vial of molecular tag concentrate is made in New York, entered into a secure web portal and shipped to a cultivator or processor in California or England that will apply it at the point of origin. They must receive the vials into their inventory and update the inventory section in the portal. Before applying the tag, they must first invoke a tagging session within the secure portal and assign vials from inventory to that tagging session linked by a batch number. If it's being applied to flower, a fogging method is used to fog a designated room or drying room. If it's a being applied to oils or isolates by a processor, it is mixed into the batches at the later stage of the process.
After the tagging session is complete, testing samples are taken from the batches to test for the presence of the tag. This is done through a mobile PCR device that is run on premise usually by the quality department. The data captured on the device is sent to the portal via an API connection that is tied together by the batch number. The batch of flower, oil, or isolate is now tagged correctly and can be tested at other nodes in the supply chain for that unique tag ensuring it's the material from the point of origin.
Now, you get the idea of how this can be used for checks and balances from buyers and sellers. For example, Charlie cultivator can tag his hemp, test it for the tag before shipping it to Peter processor who then does incoming testing using the PCR device to ensure it's the source he's expecting it from. Now he can process the hemp into oils and isolates and add his own tag to his finished products as described above.
Peter then sells his isolate to Mary manufacture of cosmetics. She can conduct the same incoming tag testing, and as an added bonus, can combine the tagged isolate with other ingredients to produce finished products of which she can the test her finished product for the tag that was applied at the processor. This is the power of molecular science.
Let's take it one step further. Now you can use the same molecule science and apply it to labels and packaging in the top protective coating – this just added an extra layer of security to your product on top of the product itself being tagged. The benefits of using this available technology platform entail:
- Forensic proof of product authenticity
- IP protection and enforcement
- Brand protection
- Raw material traceability
- Consumer transparency
- Risk mitigation
- Regulatory compliance
- Customer safety
- Brand differentiation
- Import/export validation and compliance
- Forensic evidence in case of legal actions
- Incoming/outgoing product sourcing validation between buyers and sellers
All tagging, testing and tracking data is easily captured in the secure portal and can also be connected to other industry platforms, such as seed-to-sale systems, enterprise resource planning software, quality management system and a host of others through APIs. Creating an ecosystem that compliments one another benefits all cannabis companies, global government entities, and especially the end consumers who will now have true transparency from the brands they support and a sense of safety and trust in the products they consume.