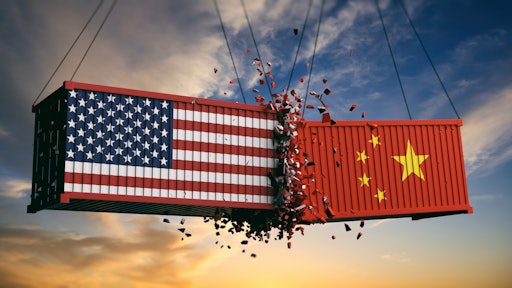 Getty Images
The outlook of the global economy is not as grim as expected. According to the research data analyzed and gathered by StockApps.com, the global economy is set to decline by 4.5% in 2020. In 2019, the global GDP grew 2.6% and by 2021, it is projected to grow by 5.0%. South Africa will suffer the hardest blow with an 11.5% decline.
According to WeForum, the economic shock experienced in 2020 is three times worse than the 2008 financial crisis in terms of annual GDP decline.
China's Economy Could Be Worth $14.6 Trillion in 2020, 17.5% of Global GDP
The OECD report reveals that all G20 economies apart from China will suffer a recession in 2020. China is set to grow by 1.6% in 2020 according to World Bank projections, compared to a 5.2% global contraction.
Based on a report from CNN, China's economy could be worth $14.6 trillion by the end of 2020, giving it a 17.5% share of the global GDP.
During Q3 2020, China's economy surged by 4.9% year-over-year (YoY), up from 3.2% in Q2 2020. In the first week of October 2020, tourist spending surged by 70% and reached $70 billion. Over 630 million people traveled around the country, 80% more than in 2019.
On the other hand, the US GDP is set to sink by 3.8% in 2020 according to the OECD. However, Morgan Stanley projects that it will rebound to pre-pandemic levels by Q2 2021, two quarters earlier than previous forecasts anticipated.
For the G20 as a whole, there will be a 4.1% GDP decline while the Euro zone will drop by 7.9%. In addition to South Africa, other hard-hit countries in the G20 will include Argentina (-11.2%), Italy (-10.5%), Mexico (-10.2%), India (-10.2%) and the UK (-10.1%). As a whole, the G20 will shoot up by 5.7% in 2020 while the Euro zone will grow by 5.1%.