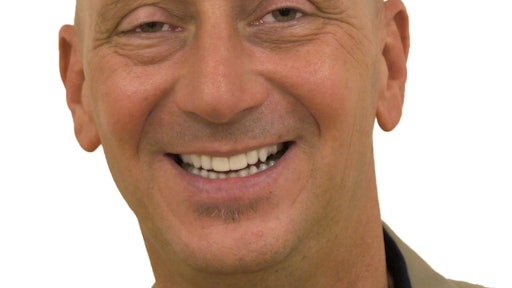 It's 10 years after Hurricane Katrina, yet its calamitous legacy lives on. Katrina was the most destructive storm to strike the United States and the costliest storm in U.S. history, causing $108 billion in damage (unadjusted 2005 dollars) and 1,833 fatalities, according to the National Oceanic and Atmospheric Administration (NOAA).
The storm devastated coastal areas across southeastern Louisiana and coastal Mississippi, flooded 80 percent of the New Orleans region for weeks, and displaced more than 1 million people, reported The Data Center.
More recently, the massive chemical warehouse explosion in Tianjin, China, which killed 173 people, became China's worst industrial disaster in years and crippled supply chains worldwide.
These disasters profoundly affected businesses, in addition to the human toll taken. According to a Deloitte survey, 48 percent of executives experienced increasingly negative outcomes to supply chain risk events in the past three years, compared to only 21 percent who reported a decrease. Approximately 53 percent said these risks are also more costly, with the top costs being margin erosion (54 percent), demand shifts (40 percent) and product flow disruption (36 percent).
What lessons can companies take from major supply chain disruptions—manmade and natural alike—and apply to help mitigate current and future disasters?
It all comes down to four critical elements imperative to supply chain resilience: visibility, flexibility, collaboration and control.
Visibility
You need to know where your goods are to proactively react to situations. These actions can include identifying raw material and product not yet departed for, or in transit to, the disaster area and diverting it to other locations to minimize disruption. Similarly, you can identify which items are too late to divert as well as their last known location. Another tactic—that can only be achieved with supply chain visibility—is to overstock regional distribution centers if you know the occurrence can deplete inventory in surrounding areas.
Flexibility
All supply chains have an element of risk. Instead of trying to eliminate risk in your supply chain, the better solution is to invest in making it more agile. Multi-sourcing from suppliers in diverse regions and geographies, as well as having back-up shipping and distribution plans, are key factors.
Collaboration
Good communication is imperative before, during and after any disruption. Make sure you identify all stakeholders—carriers, suppliers, customers, etc.—and their associated responsibilities. Set expectations for all players before an issue occurs. Provide a common communication platform so all parties are working off the same accurate information. Collaboration tools can enable you to run capacity reports and projected arrival times, and dynamically share that with your supply chain partners, as well as proactive communications with customers.
Control
Sometimes surprises don't need to be surprises—with the proper framework in place. Complex global supply chains require monitoring and analysis tools to catch issues before they become problems and mitigate problems that do occur. Accurate historical data can allow you to positively impact your supply chain strategy, monitor carrier and supplier performance, and on-time performance. Adding training and simulation exercises are not only other ways to mitigate risk, but can also demonstrate that your supply chain is secure and able to handle risks.
Conclusion
In short, having a business continuity plan and the tools in place to orchestrate it before a crisis occurs is the best way to mitigate a disaster like Hurricane Katrina or the Tianjin explosion—and other potential supply chain risks. These other potential risks, which could have equally serious effects on operations and the bottom line, include such issues as operational risks, supply chain partner risks, geopolitical upheaval and materials shortages. While risks are not equal in scope, effect and solution, they all do require supply chain flexibility, collaboration, control, and visibility to manage and mitigate.
Gary Barraco is the director of global product marketing at Amber Road.
Companies in this article