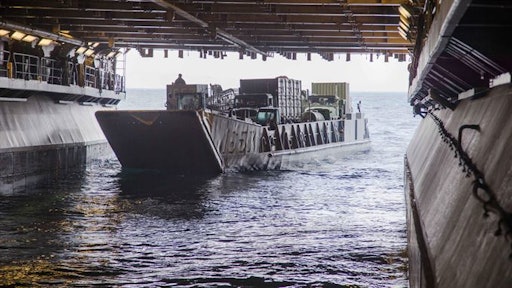 President Trump waived the shipping restrictions for Puerto Rico on Thursday that the island's governor has said complicate and raise the price of hurricane relief.
White House press secretary Sarah Huckabee Sanders announced the decision in a Twitter message. The move comes after criticism that the White House has been slow to help Puerto Rico recover from the devastation of Hurricane Maria.
Puerto Rico's governor, Ricardo Rosselló, had said Wednesday that he expected the waiver, which suspends a 1920 law requiring that only U.S.-flagged vessels be used for shipments between two U.S. ports. The law, known as the Jones Act, limits the number of ships that can be sent to Puerto Rico, a U.S. territory, and thus the amount of relief supplies that have come in since the hurricane.
To read the full original article, please click here.