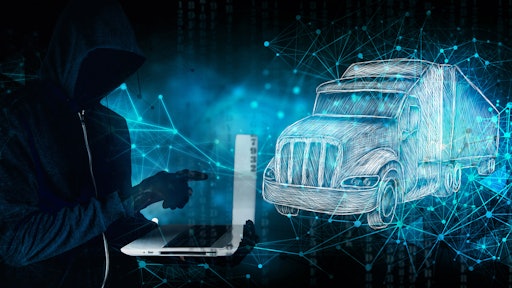 S... AdobeStock_475846583
TT Club joined forces with BSI SCREEN, the Logistics Association of Chile (ALOG) and Signum Services to focus on the uptick in Chilean freight crime.
"The underlying factors that seem prevalent in explaining the alarming statistics seem to be predominantly social and economic in nature," says TT's managing director of loss prevention, Mike Yarwood. "Inflation, increases in the cost of living and social unrest have motivated individuals to turn to crime. These circumstances, which also encourage a larger black market, particularly in foodstuffs, instill heightened criminality in the population."
From TT Club:
Pandemic-induced measures such as quarantine, restrictions in movements and curfews reduced the incidence of cargo theft for much of 2020 and 2021. However, last year, with such limitations lifted, levels of crime sprung back with vengeance to 27% higher than pre-pandemic levels, according to ALOG data.

Hijacking ranked No. 1 as the top most type of theft in Chile, followed by theft from a facility (when left unattended) and theft from the vehicle (when at rest).

Top commodities stolen entail electronics (25%), food (20%), clothing and footwear (11%), liquor and beverages (7%), automotive parts (6%) and other products (31%).