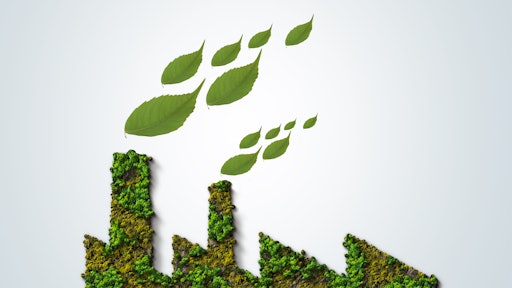 DOERS/stock.adobe.com
The Biden administration last month released new Environmental Protection Agency (EPA) emission standards that are considered the toughest measure yet for reducing carbon emissions and advancing the electric vehicle (EV) sector. While no specific target was set for all vehicles to be electric by a certain year, these standards call for avoiding nearly 10 billion tons of carbon emissions by 2055.
From an automotive industry standpoint, this goal can likely only be achieved by accelerating EV sales in the United States. The Biden administration has adopted this approach without setting a specific target number of EVs to be manufactured or even sold by a certain date. Nonetheless, this will arguably boost EV sales to up to 67% by 2032.
The government is also incentivizing this process by offering tax credits of up to $7,500 for the purchase of a new EV, as stipulated in the Inflation Reduction Act. This should persuade original equipment manufacturers (OEMs) to switch to EV production and motivate consumers to increase demand for EVs.
The tax credits, however, are only available for U.S.-manufactured vehicles that meet specific conditions. There are about 30 models of EVs and plug-in hybrids manufactured in the U.S., according to the IRS. However, even of these select models, some might not qualify for the tax credits at all and others may only partially qualify.
One limitation, for example, is the mandated cap on the manufacturer's suggested retail price (MSRP) of EVs. Vans, pickup trucks and SUVs with an MSRP of more than $80,000 will not qualify. For all other vehicles to qualify for the EV tax credit, the MSRP may not exceed $55,000, while the average purchase price for an EV is currently around $58,000.
Additionally, at least 40% of the critical minerals in an EV battery must be extracted or processed in the U.S. or a country that has a free-trade agreement with the U.S. – and that percentage will increase in future years to up to 80% by 2026. For an EV to become eligible for the other half of the credit, at least 50% of EV battery components must be manufactured or assembled in North America, with that percentage also increasing annually.
The underlying goal of strengthening the U.S. economy and pushing the automotive industry to be less dependent on countries like China is generally to be applauded. At the same time, it's questionable how beneficial it is to foster expansion of EVs considering the restrictions on subsidies only, or predominantly, for vehicles manufactured in the U.S.
While the battery components requirements are still feasible for some OEMs, few will be able to meet the critical minerals requirements. These are still largely sourced from China and, thus, certain EVs will not qualify for tax credits. Sourcing battery components and critical minerals from eligible countries will likely drive costs for new vehicles up even further, creating another challenge to meet the requirements for tax credits. The cost for new EVs is already significantly higher than the average price of a new vehicle with an internal combustion engine (ICE), and it's likely to rise if strict requirements are imposed on the OEMs. Consequently, only a limited number of consumers will be able to afford EVs. Without the tax credits, the economic burden on consumers will likely rise and dampen demand for EVs.
Other countries have refrained from protectionist measures for the time being. In Germany and Norway, for example, consumers have been granted tax benefits as well as instant payments on the purchase of a new EV for significantly more EV models as less stringent requirements apply to the origin of critical minerals and vehicle components. As a result, over 2,000 available EV models in Germany qualified for the subsidies.
In the context of EV and EV battery components, debates often focus on supply chain challenges. While these need to be addressed, the limited availability of the critical materials needed for batteries should be taken into consideration. If governments intend to increase sales of EVs – both on the manufacturer and consumer side – the extraction of these critical materials will not keep up with demand in the future, especially if OEMs are being limited to certain countries. Solutions or concrete alternatives will require further research and substantial financial resources.
The Biden administration is predicting promising numbers for a greener transportation economy: Up to 67% of new cars sold by 2032 being electric would be a major accomplishment. But even with these prospects for rising sales, it is important to consider the limited effect on the absolute share of EVs on America's roads. ICE vehicles will have a prominent share for many years to come. In the meantime, with the latest EPA emission standards, OEMs must perform the balancing act of accounting for the existing market and demand as well as providing a certain level of expertise and service, while getting ready to make the leap to electromobility at the same time.
Now more than ever, the administration must work closely with all stakeholders – not just domestic automotive industry and consumers – and expand global trade alliances to improve strategies and explore new paths towards a more sustainable future.