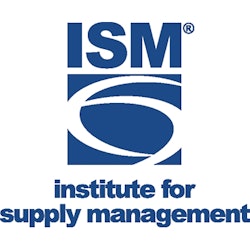 Phoenix—July 1, 2015—Where do supply management executives—and their team members—need the most help? Clicks to the new Institute for Supply Management (ISM) Mastery Model may provide some insight. Since May 2015, the competencies on negotiation, cost management, supplier relationship management and business acumen received the most views, along with sub-competencies on cost, contracting, competitive leverage and market intelligence, and compliance.
These just scratch the surface of the skills supply management executives and their team members need to add more value to their organizations and advance to the next level. A new white paper from ISM provides a roadmap for success no matter where they are in their careers—from the essentials to the executive level.
The white paper elaborates on the ISM Mastery Model. The model, developed by practitioners for their peers, looks at the changes that the profession experienced and what is ahead. Increased globalization, automation and external spending are all transforming the requirements for success.
"ISM's Mastery Model is really the product of two essential elements. Along with the insight we gained from certifying supply management professionals for nearly five decades, we also worked with more than two dozen practitioners from various industry sectors and career levels to help craft and enhance the content of this program. This resulted in a supply management education tool that's unlike any other," said Thomas W. Derry, chief executive officer of ISM.
Because these standards are so important to the future of the industry, ISM is publishing them free of charge on its website at www.instituteforsupplymanagement.org. Other competencies receiving frequent views since May include: legal, risk, financial analysis and corporate social responsibility.
The Mastery Model aligns with ISM's existing offerings, such as the Certified Professional in Supply Management (CPSM) and Certified Professional in Supplier Diversity (CPSD) programs, and ISM Services. ISM will continue to create new programs to advance professionals' mastery and corporate teams' success as well. These include a diagnostic tool to outline gaps in sourcing teams' skills that should be filled.
Companies in this article
Request More Information
Fill out the form below to request more information about
Supply Management Professionals Seek Competency in Negotiation, Cost Management, Supplier Relationship Management and More