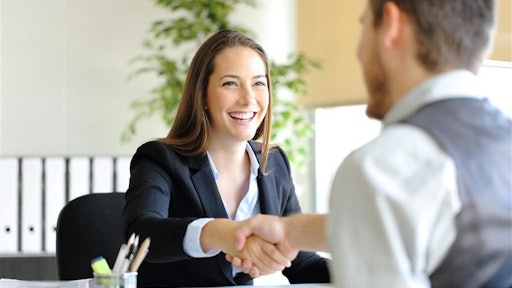 stock.adobe.com
Following SCTECH2020, ISCEA launched a new certification course, CSSCP, to enable industry to take action and incorporate sustainability into supply chain.
"Our goal is to help industry professionals transform sustainable intent into sustainable action," said Madison DeSilva, Director of Strategic Partnerships at ISCEA.
CSSCP Introduction
Many industry professionals, from various positions including accountants, engineers, and supply chain managers, have expressed interest in CSSCP. Justin Goldson, PhD, an expert in sustainable supply chain from Pennsylvania State University, committed to authoring the CSSCP in a way that allows the course to be applicable to all global industries: transportation, agriculture, fashion, energy, etc. CSSCP will enable companies to train employees on ways to add sustainable practices to existing supply chain or how to rebuild supply chain with sustainability in mind at a time where global pandemic has called for major shifts in all industries. The end goal of the CSSCP course is to educate all professionals on how to maximize success of supply chain in a way that protects the future of the planet and is sustainable in nature. The course aims to show that sustainability and optimized supply chain are not mutually exclusive, but rather can complement each other.
Referring to the current movement to make sustainability a focus and looking at industry news, Mike Sheahan, President Emeritus of IISB (ISCEA International Standards Board) said: "Although governments, companies and individuals have shown concern regarding the environment for decades, there has been renewed interest in sustainability of late. Every week or so another reveals commitments to reduce or eliminate greenhouse gas emissions, increase use of recycled water and materials, and eliminate waste throughout their supply chains. This will require the combined efforts of knowledgeable employees in all levels of the organization. CSSCP provides a convenient, accessible and affordable means to provide them with the tools necessary to effectively achieve their goals."
Objectives of Course CSSCP is a reflection of industry request to educate professionals on how to best incorporate sustainability into practice and ISCEA's commitment to share accredited knowledge with as many members as possible around the world.