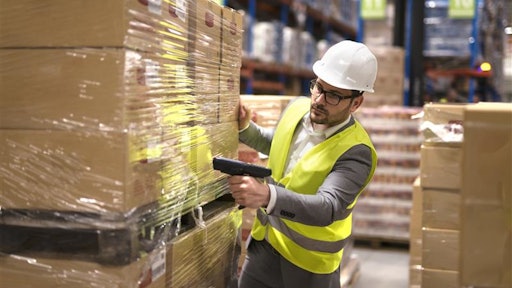 Littlewolf1989
What's the cost of not fully understanding your service team's performance? With this question in mind, Aquant's data detectives analyzed service records from more than 50 organizations. The 2020 Service Intelligence Benchmark Report parsed the data with an eye towards how workforce knowledge and performance impact field service delivery and costs.
"A critical part of service transformation is the move towards outcome-based and predictive contracts. But for organizations to be successful in the shift, they'll need to better utilize their service data to more accurately understand their workforce and their operations," said Edwin Pahk, VP of product marketing and business development at Aquant. "Our work with leading service organizations has shone a light on a flaw in the way most companies consider KPIs -- they are measuring stats in a vacuum, and that means they miss out on other gaps in service quality, service costs, and technician knowledge."
Key Benchmark Findings
One of those blind spots occurs when using First Time Fix (FTF) as the holy grail of service performance. The reason? The study found that the average FTF is 75%, and that's on par with previously published benchmark studies. However, that rate has been flat for about a decade and isn't the best way to measure success. Here's why it's more important to understand the data behind the 25% of failed visits in greater detail. A failed first visit leads to, on average:
2.6 total visits to resolve the service issue
15 additional days in Mean Time to Resolution
The Skills Gap Illustrated
The data reveals that a knowledge gap in the workforce is a major contributor to higher-than-average service costs and service delivery hurdles.
What's Next? The Opportunity to Better Use Data to Increase Workforce Knowledge for Big Service ROI
By better understanding workforce performance, and adopting tools that erase the knowledge gap between employees, service organizations will be able to quickly scale up performance and reduce costs.
Service organizations whose workforces had a smaller discrepancy between top performers and lower performers (a low skills gap) demonstrate higher performance overall versus those with a high skills gap
Small workforce improvements add up to big ROI. Here's why:
-Boosting the bottom 25% of the workforce up modestly to the level of your average performers will result in a nearly 17% savings in service costs
-Additionally, helping boost your contenders up closer to your top performers will increase ROI by another 17%
If everyone had the knowledge and skills to perform like the top 25% of the workforce, organizations would save 38% of service costs
Access the full 2020 Service Intelligence Benchmark Report.