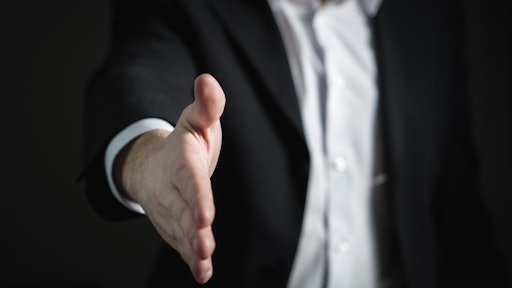 Pexels
Almost two thirds of logistics businesses are having to overhaul their business strategies in the aftermath of the Covid-19 pandemic, a new report reveals.
Some 65% of companies said they were having to rethink the way they did business.
This included one in five saying they would be increasing their flexible teams in terms of the number of temporary workers they hire.
Of those, 38% planned to grow the size of their flexible workforce by between 51-75% while 33% planned increases of 26-50%.
It coincides with 41% of businesses saying their revenues had been negatively impacted by the pandemic.
The main reason cited for scaling their flexible teams was the ability to invest with less risk, closely followed by being able to react faster, feeling more in control and the increased appetite of society for working flexibly.
The poll was carried out by 4media on behalf of redwigwam, the UK's leading flexible working community, as part of its 'Flexi and Flourishing: how flexible teams are changing logistics businesses for good post-Covid' report.
Lorna Davidson, CEO of redwigwam, said: "Our report shows that logistics businesses are increasingly valuing the flexibility provided by a flexible workforce and that there is a growing appetite to embrace this modern approach to work by many businesses and to think differently in a post-Covid world.
"With employees typically accounting for the biggest business cost by some distance, it will be necessary to look at innovation and ways in which this risk might be minimised and made flexible where possible.
"For workers, there will be a greater need than before to search for jobs more broadly and to fill an increased number of temporary roles offered by businesses that are no longer employing as many permanent staff."
Lorna added: "redwigwam is changing work for good. Our tech platform is available 24/7 to help companies hire skilled flexible workers at short notice. Businesses can hire from the ultimate flexible workforce when they need it, while our wigwammers are part of a community of like-minded people seeking great work and flexibility."
The report interviewed business decision-makers from the UK logistics industry, from smaller SMEs up to £50m plus turnover.
Other key findings included:
The biggest challenges during Covid-19 were volume increases (58%), staff availability (50%) and managing increased health and safety (50%);
36% expect an increase on Peak volume this Christmas but 38% expect a decrease;
41% are very confident they will exceed their financial forecasts for 2020/21 while 15% are extremely confident;
More than a third (36%) say they need to innovate and use technology to grow;
65% say they currently use data to make decisions and adapt but 27% have data and don't use it;
In a separate poll of the redwigwam worker community, 47% stated that post-Covid workers will demand flexible working.
redwigwam has seen a huge rise in the number of workers and businesses using its AI-powered online platform since the coronavirus lockdown began. There are now over 130,000 workers registered on the platform and over 3,500 businesses.
Businesses using the redwigwam community to find workers include Coca-Cola, Kellogg's, Morrisons, Tesco, Burtons Biscuits, SimplyCook, the Snaffling Pig Company and Revolution Bars.
redwigwam has unveiled a new brand identity and high-profile integrated marketing campaign, including its national TV advertising debut under the banner "Changing Work for Good". It follows private equity investment into the Liverpool-based business secured during the lockdown.