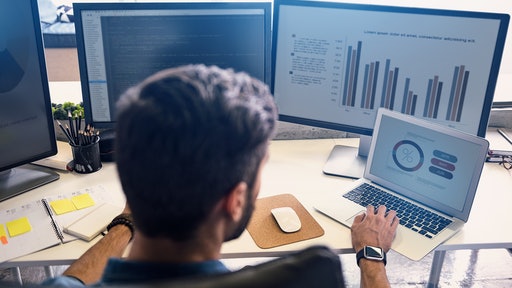 Getty Images
WorkJam announced the acquisition of Forge, an on-demand staffing platform enabling multiple industries.
Through the acquisition, WorkJam is deepening its investment in thought leadership in open shift marketplaces, flexible scheduling for employees and schedule self-service for frontline workers and managers. By providing frontline employees and their managers a consolidated, centralized digital workplace platform, WorkJam's customers achieve breakthrough productivity and cost savings from increased shift coverage, retention, labor utilization and optimized task execution.
Additionally, WorkJam is bringing more customers on the leading edge of frontline workforce management into the WorkJam customer community. These customers span across a variety of industries, including retail, hospitality, logistics, healthcare and restaurants, and will provide a playbook of innovation and change management on how to bring future of work solutions into business operations.
Stacey Ferreira, co-founder and CEO of Forge, will join WorkJam as director of digital workplace.
"Forge's vision surrounding the future of work and employee autonomy aligns with our longstanding value of delivering productivity gains, cost savings and improved customer experience for employers while enabling frontline employees with the tools that foster engagement with their work," says Steven Kramer, president, CEO and co-founder of WorkJam. "Together, WorkJam and Forge will continue to transform how companies are managing and engaging their frontline workforce."
"We're thrilled to join the WorkJam family and further advance the company's mission of unleashing the potential of the frontline workforce," says Ferreira. "We're especially drawn to WorkJam's customer-centric culture and passion for improving the lives of hourly employees. It's evident WorkJam is solving the same workforce challenges that we are, and joining forces was a natural fit."
WorkJam is a global end-to-end solution that enables the digital workplace for large and mid-sized service organizations. The WorkJam Digital Workplace platform streamlines scheduling, communication, training, task management, and more into a unified ecosystem for employees across a wide range of industries, enabling companies with non-desk workers to achieve outsized operational improvements, foster collaboration, build their culture and discover new ways of doing business.