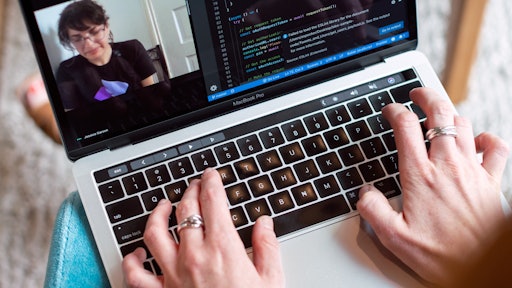 Pexels
Vaya Group introduced Vayability, a highly personalized talent development solution designed to prepare high-potential (HiPo) employees for advancement into leadership roles. Vayability uses the latest scientific research and best practices to help emerging leaders form the right habits, behaviors and skills leading to long-term performance success and business results for mid-sized to Fortune 50 companies.
Vayability supports active user engagement with measurable results for personalized, accelerated development of HiPo employees across a diverse workforce. It can be accessed anytime or anywhere by remote, geographically dispersed users and is well-suited for a variety of industries including life sciences (pharmaceutical and biotechnology), financial services, information technology, CPG and more.
"By bringing tomorrow's leaders into focus, Vayability unlocks the potential of people to drive success and serve as catalysts for widespread organizational growth," says Paul Eccher, PhD, co-founder, president and chief executive officer, Vaya Group. "Vayability can align with organizational objectives and key performance indicators to link developmental milestones to measurable business outcomes."
Easy-to-use solution leverages neurolearning and live coaching
Through its highly intuitive process, Vayability guides participants through developing and honing critical soft skills necessary for leadership. In a commissioned study, the vast majority (92%) of users reported that Vayability accelerated their leadership development and was easy to use. One primary reason is that this self-paced, on-demand solution is tailored to the individual learning styles of millennials and subsequent generations of digital natives in the workplace.
Vayability draws from the latest neurolearning techniques to form new, long-lasting habits and optimize skills retention using a proven "practice-reflect-refine" methodology. This approach helps to deliver meaningful, relevant and long-term results as users apply their learning to real world situations.
Typically spanning a six-month term, the Vayability process blends weekly online activities with one-on-one live coaching sessions led by certified coaches from the Vaya Group. The solution's dynamic content library contains coach-curated, level-specific resources. And, because employees often learn best on-the-job and from each other, peer-to-peer sharing is encouraged via a secure social community, which includes leaderboards and gamification to boost user engagement and accountability.
Manager involvement makes a measurable difference
Vayability also encourages active management involvement through the use of regular reminders, helpful tips and best practices to help guide their employees. Access to a managerial dashboard provides managers with deeper insight into each participant's progress. High managerial engagement combined with pulse surveys and peer feedback helps employers to evaluate, reinforce and measure employee progress tied to developmental performance goals and overall business objectives. In fact, 80% of users achieved significant growth as measured through their end-of-engagement assessment.
"Today's high performing organizations demand high potential talent. Although many companies are proactively seeking ways to address this need, one size doesn't fit all. The tailored Vayability solution translates talent into positive business outcomes by effectively tapping the potential of emerging leaders to contribute directly to a company's success," Eccher added.