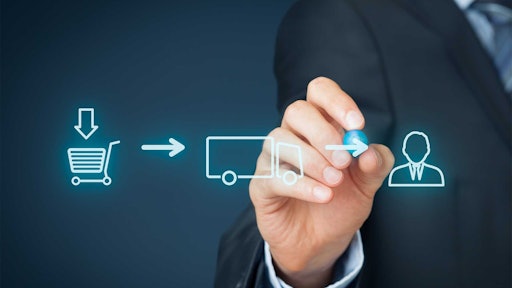 A report by Transparency Market Research found that the global supply chain management solutions market is expected to reach $32,908.2 Mn by 2026 due to growth in supply chain management solutions. According to the report, the market will expand at a CAGR 11.2 percent within the next eight years.
The rising demand for supply chain management solutions is helping the market expand greatly. North America is expected to growth the fastest, while Asia Pacific, Europe, Middle East, Africa and South America following behind.
With the e-commerce continuing to grow and develop, businesses are scrambling to maintain demand without hurting their supply chain. The industry is now adopting solutions at a rapid pace. The demand is offering opportunities for vendors to develop solutions that focus on physical retail or e-commerce industries that will help maintain their supply chain management.
The report found that the market is segmented based on deployment, industry and enterprise size, with the food and beverage industry dominating. According to the report, the food and beverage industry is adopting supply chain management solutions more and more each year to understand consumer preferences, mitigate risks and reduce costs.
The food and beverage industry isn't alone in deployment, though. The report showed that transportation and logistics, automotive and industrial industries are also showing high growth as well.