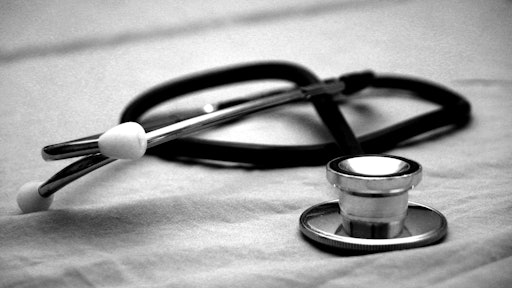 Unsplash
Healthcare logistics continues to change in complex ways. Expanded care networks, regionalized care facilities and more home-based and clinic options all contribute to a sector expected to experience steady compound annual growth through 2021. With that evolution, however, comes additional demands on organizations to deliver services efficiently with across-the-board operational competence.
A lack of standard operating procedure for healthcare logistics means most systems are unprepared to face these challenges. Inside operations departments, teams cobble together logistical procedures without much high-level planning or alignment with industry standards.
An ad hoc approach to logistics worked when systems had more discretionary budget and provided care over a much smaller area. Times have changed, however, and stakes continue to rise for healthcare providers. The sooner they can mitigate the effect of hidden logistics costs, the sooner providers and patients can benefit from a more centralized process.
Shining a Light on Hidden Costs
On the surface, the connotation of "hidden costs" seems straightforward: expenses that were unexpected or unnoticed. These costs can stem from a patchwork oversight approach that respective departments observe regarding logistics. Whether it's inventory, administration, or transport, items and tasks can slip through the cracks. Months or years down the line, those missing items and tasks resurface during a spot-check or annual audit.
To get to the core of these hidden costs and figure out how to rectify them, it is first necessary to understand that the supply chain is only one minor aspect of logistics. Clinical service items — such as biohazards, IT equipment, linens, records, mail, and patient specimens — account for 80 percent of logistics volume and 95 percent of costs incurred by healthcare providers. The sheer abundance of these items can bloat a budget, allowing untracked elements to get lost in the shuffle.
A lack of inventory transparency also can bleed into a healthcare system's security, creating additional expenditures in the process. About 80 percent of reported breaches by HIPAA relate to logistical lapses such as misplaced paperwork or lost electronic records. Any breach is expensive, but theses nondescript disruptions can lead to subtle yet sizable drains on a hospital's budget.
Inventory and records maintenance represent traditional healthcare logistics, but regionalized and home healthcare represent a paradigm shift for the industry. As physicians visit different homes and clinics each day, logistics must keep up. Physicians must keep records, collect specimens and labs, and secure and transport everything back for analysis. There's no streamlined organization around the transfer of these sensitive materials, which opens providers up to errors and potential legal action.
Each area is a link in the chain of patient service. Unfortunately, this siloed approach has led to accumulating back-end costs. By leveraging tech solutions and embracing networkwide standards rather than departmental edicts, these hidden costs can subside without sacrificing productivity or patient care.
A United Front
Optimized healthcare logistics shine a light on every step of the hospital supply chain while minimizing hidden costs. Implement a unified approach with the following:
1. Do a status check. Before enacting any full-scale logistics overhaul, take stock of your organization. Identify any areas where cost leaks or supply breakdowns are happening. Gather operational data to see where money is being lost, and then put a plan into action.
Healthcare providers should never lose specimens, be tardy with or mishandle deliveries, or do anything else to affect patients adversely. Such mishaps can lead to HIPAA violations and erode patient confidence, neither of which is ideal. Knowing where hidden costs occur is the first step toward fixing them.
2. Install a centralized management team. This unit will be responsible for planning and forecasting any potential logistical breakdowns. If there's a supply shortage, a compliance issue, or a problem pertaining to a regional clinic or home visit, this team will manage that concern and create a unified set of processes to avoid similar situations in the future.
Centralized logistics processes will instill confidence that orders will reliably arrive on time. This eliminates the need to hoard supplies to prevent the inevitable shortages that accompany clunky logistics management. Although facilities will still have safety stocks, they can run a leaner operation. This shift will not only free up storage space, but it also can massively reduce personnel time while identifying potential HIPAA risks, all of which can curb hidden costs.
A unified logistics approach benefits healthcare providers and their patients in every aspect of operations. The transition to a new system requires plenty of preparation and patience, as there are always a few kinks to work out along the way. Once it becomes routine, however, your logistics operation will enable you to provide consistent and quality care to patients.