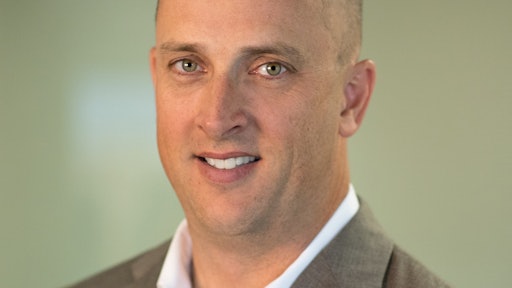 With unemployment at its lowest rate in nearly 50 years, businesses are facing new challenges when it comes to finding and recruiting qualified talent. Fewer Americans are actively seeking out new opportunities, and competition for top talent is on the rise. Employers are looking more closely at the candidate experience they provide in an effort to make the hiring process more accessible, communicative and efficient.
Speed is a critical part of the equation, for jobseekers and employers alike—particularly when it comes to manufacturing, logistics and retail jobs. Businesses usually want to get new hires in the door as quickly as possible and candidates—who may be in conversations with multiple organizations—don't want to be left hanging.
Shortening your hiring cycle doesn't have to mean cutting corners or settling for talent that's less than the best. Here are four tips to consider:
1. When you find the right candidate, act quickly.
In today's job market, candidates sit in the driver's seat. That means the person you just interviewed—the one whose experience lines up nicely with the job description and who your team really likes—might already be entertaining offers from other prospective employers. So when a great candidate comes along, keep the process moving.
If you want to extend an offer but are still pulling together paperwork or waiting on final sign off from management, continue communicating with the candidate so they know where they stand. You never want to leave a candidate in the dark. Don't be afraid to broach the topic directly and ask if the person is speaking or negotiating with any other companies.
2. Be strategic with technology and automation.
While technology is creating new efficiencies throughout the recruitment lifecycle, some parts of the hiring process still require a personal touch. Innovative screening assessments are giving us more insights into jobseekers' skillsets, attitudes and work styles, but face-to-face interviews—either in-person or by video—remain critically important. When it comes to gauging candidate fit and proficiency, technology can complement and enhance the work recruiters and hiring managers are doing but shouldn't replace their efforts completely.
Other steps in the hiring process do make sense to automate. Moving your onboarding processes online, for example, can improve the candidate experience and give back bandwidth to internal resources—so they can spend more time finding and screening candidates and less time digging out from under a mountain of paperwork.
3. Expedite your screening process by utilizing panel style interviews.
We know that interviews are still important—but an interview process that's too prolonged might make you miss out a great hire. Bringing back a candidate week after week for one-on-one interviews is time consuming and burdensome, not only for the job seeker but for your internal resources, as well. One way to tighten up the timeline is conducting panel style interviews whenever possible.
Panel interviews have other benefits beyond time savings. When multiple stakeholders interview a candidate at the same time, it can provide a more objective and holistic view of the individual. A colleague might pick up on something that others didn't or ask a telling question that you previously hadn't thought to.
4. Make internal communication a priority.
Delays during the hiring lifecycle are often the result of poor communication among internal stakeholders. Put processes in place to ensure key team members are sharing their feedback on candidates in a timely manner. Remember, you may have knowledge about the candidate that your colleagues do not. If a candidate tells you they're expecting to receive an offer from another company within the next couple days, relay that information to your internal decision makers so they understand the sense of urgency.