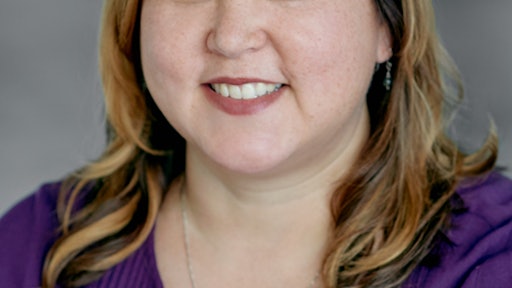 As new tariffs are put in place between the U.S. and its global trading partners, uncertainty about the impact on supply chain networks is growing. According to the Institute of Supply Management's most recent monthly manufacturing gauge, continued supply chain delivery difficulties led to an increased consumption of inventory. The topic of tariff disruptions and/or concerns was commonly cited among survey respondents as a key factor.
Having a solid supply chain strategy to navigate supply chain disruption is crucial -- both to offset the impact of tariffs as well as handle the inevitable and seemingly myriad geopolitical disruptions, natural disasters, and transportation challenges.
What are the steps organizations should be taking right now to support supply chain resiliency in this age of uncertainty?
Many organizations are scrambling to rework their supply chains to mitigate the volatility of trade disputes and tariffs. While companies routinely examine supply chains to make them more competitive, until now, very few mapped vulnerability to trade risks beyond their primary suppliers, says Brett Weaver, a partner at KPMG.
Organizations need to put in place new short- and long- supply chain strategies. Supply chains that have been designed to function in an age of globalization are now under tremendous pressure to be made more localized to minimize trade conflicts. While many organizations have seen benefits in consolidating suppliers in recent years, many are now looking to establish multiple suppliers in different locations and with different delivery routes. While this may increase costs and operational complexity in the near-term, it can be advantageous to mitigate disruption in the long-run and support growth.
Experts advise the following three strategies:
Assess your supply chain state of affairs. Quantify exposure for the extended supply chain by material, country of origin and financial impact.
Calculate key considerations. Evaluate inventory policy, sourcing modifications, and commercial terms. Consider where and when multiple sourcing options make sense.
Review as situations warrant. Ensure scenario planning is done periodically.
Strategic use of technology can empower organizations in the efforts outlined above. Using technology such as enterprise resource planning (ERP) and/or supply chain management (SCM) systems to support supply chain operations is a solid step to improve visibility and flexibility. This will enable organizations to understand dependencies. As well, as organizations look to counter higher prices of raw materials, technology can support improved productivity in everything from supplier management, to shop floor operations and warehousing, through digitization and automation.
These systems are increasingly being augmented with artificial intelligence (AI) which can be especially beneficial in helping detect fast-moving trends and look for patterns from which to discern insights. For supply chain and logistics professionals, this might entail crunching hundreds and even thousands of transportation policy data points, flow and routing constraints, and scenarios to understand potential areas for cost savings such as material handling and inventory storage.
While the recent tariff turmoil is putting supply chains under intense scrutiny and rework, organizations may be surprised to find the effort pays off in cost savings and improved agility that can further business growth.