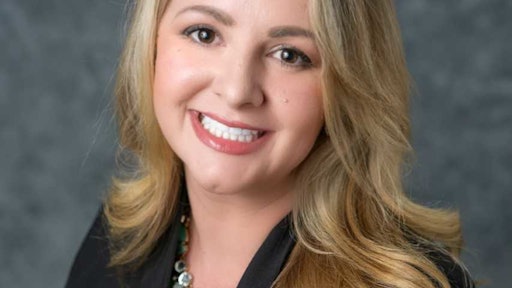 Field service management plays a crucial role in business success. After all, your field representatives interact directly with your customers. While it's well-known that customer experience can make or break a company's brand, it's less known that the post-sale value chain contributes up to 80 percent of core business profits. This is especially true now that so many OEMs bring in the majority of revenue through services associated with their products, rather than the products themselves.
Traditionally, companies have had a hard time balancing customer experience and cost to serve. With innovations in field service management, it's getting a whole lot easier. Let's look at where we started and how service delivery has evolved to make low-cost, flawless service a reality.
Field Service Management 1.0: Where it all began
A decade or two ago most businesses in-sourced service delivery. They handled everything themselves, from entitlement validation to remote triage, dispatch of parts and technicians and even on-site repairs. While in-sourcing is a delivery methodology, it certainly isn't cost effective. Why? Productivity, that's why. Neither technicians nor the capital assets associated with field service are ever fully utilized, and that's because there's more to an engineer's day than just being on-site installing and servicing customers' products. When you think about utilization, you have to account for drive time to and from customer sites, sick days, vacations, administrative time and vehicle maintenance. So while you're fully burdened with all of these costs, you're not actually reaping the full value, nor the full productivity of your engineers.
As companies became more and more cost conscientious, leaders began looking for ways to save, and many turned to outsourcing, so, Field Service Management 2.0 was born.
Field Service Management 2.0: Steps in the right direction
2.0 has significant benefits over insourcing. Managed service providers (MSPs) who are experts in service delivery identify hidden costs and process breakage, optimize those processes and free businesses to focus on their own core competencies. However, the productivity challenge remains.
Just like with insourcing, outsourced field engineers aren't fully productive either. While organizations will render significant savings through outsourced customer support, dispatch and asset management processes, you still have the same field engineer utilization challenges. Now, those overhead costs are simply buried within the outsourcer's invoices.
Service organizations across industries are reporting a real need to drive costs down even further, but most importantly, to do so without sacrificing quality or customer experience. This is spawning the next evolution in service delivery, built around dynamic labor marketplaces and a pay-per-event model.
Field Service Management 3.0: On-demand competitive marketplace
Most companies that outsource field service rely on a limited number of field labor providers. However, that puts you at a significant disadvantage since you're locked into their technicians and cost structure. Plus, you're still dealing with that pesky productivity issue.
The best way to deliver flawless service at dramatically lower costs is to source each event from a pool of best-in-class service providers, select the best-fit option and only pay for the resource you use for that event.
So how do you accomplish this? It's not something that can be achieved by installing or subscribing to a new software application. Field Service Management 3.0 requires a partner network to generate organic competition for every service event, with advanced analytics to stack rank the top provider options with an Uber-like star rating, and a single point of responsibility for managing the end-to-end event.
1. Partner Network
It all starts with a network comprised of superior field service organizations who agree to compete for your business. The partners in this digital marketplace can expertly handle everything from new installations to break/fix service events and regularly scheduled maintenance. They place a heavy emphasis on continual education so you can be assured they are up-to-date on the skills and technologies relevant to your business.
2. Analytics-Driven Scoring
Analyzing operational metrics, skillsets and certifications, customer satisfaction and pricing for each partner, region and event is critical to selecting the optimal service provider. This ensures your partner can not only effectively perform your installation or service, but also that they are the absolute best selection for the event. Their quality, cost, and customer satisfaction star ratings tell you so.
With 3.0, an MSP would integrate to their client's system of record to ensure a seamless flow of information. When a dispatch is received, the MSP's analytics engine would immediately go into action, instantaneously evaluating the entire partner network to determine which providers would be good fits for the job based on their location, SLA requirements, skillset or certification, and part availability. Then another set of algorithms dives deeper into this subset of vendors, evaluating everything from job complexity, first-time resolution metrics, SLA adherence, customer satisfaction and price.
The output is a ranking of each provider for the job, using criteria weighted to your specifications. The service partner at the top of the ranked list is awarded the work.
3. Managed Services
An MSP optimizes and simplifies your service delivery value stream, owning the entire SLA from start to finish. The MSP's role is to ensure the best partner for the event is selected, and then to ensure the event is expertly handled – and of course, you pay only for the resources you use. This way, you're guaranteed to get 100 percent productivity from the technicians working on your behalf. No more vacation time — only productive time. Companies also rely on their MSP to handle dispatching, workflow management, SLA adherence, day of job support, asset recovery and exception/jeopardy management.
The pressure to keep costs low and customers delighted isn't going away any time soon. In fact, it's only getting more intense. Field Service Management 3.0 makes it much easier for you to exceed these demands without distracting your business.