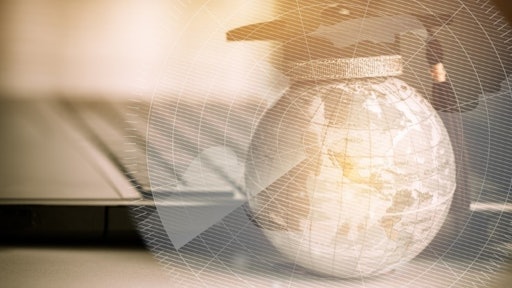 Education is easily the fastest and most effective way to make you stand out in your career. Earning a degree proves that you are committed to personal and professional development and that you're eager for more authority and better positions. Within the supply chain, that means moving from entry-level logistics jobs to high-level management and director positions at major organizations. It's the difference between focusing on one aspect of the supply chain and organizing the production, purchasing and transportation of a great diversity of goods for your employer.
However, just because you earned a business degree it doesn't mean you are immediately entitled to more respect and higher pay. You need to leverage your new skill, knowledge and credentials before, during and after your education experience. This guide will help you make the most of your advanced education, so you can immediately start seeing a return on your investment and advance your career within the supply chain industry.
What to Do Before You Earn Your Degree
Before you even apply to business school there are preparations to make so you can optimize your education experience. These include:
Choose the right program for your career. It is not wise to move straight from your bachelor's degree into graduate school. Instead, spend a few years in your field and get to know industry professionals. Only then will you understand what is entailed in different career paths. Then, when it is right to return to school, you will know which degree will bolster your career aspirations. Within the supply chain field, you might pursue the typical Master of Supply Chain Management, or you might choose an MBA in Supply Chain Management, a Master of Engineering in Logistics or another alternative route.
Consider how you will pay for your program. Education is rarely free, and advanced business degrees often come at steep prices. Thus, you should work out your payment method beforehand. If you opt for an online program, you should be able to maintain your current employment while you seek your degree. You should also look into scholarships and grants - and you might have access to an employee education benefits program.
Make your application the best it can be. A single business school can see more than 100,000 applications in a single year. You need your application to stand out if you want to receive acceptance to your top picks. You can use these tips for applying to business school to improve your application materials and get into your first-choice programs.
How to Behave in Business School
As soon as you begin classes, you are laying the foundation of your future. Here are basic behaviors to help you make the right choices in your studies and extracurricular activities:
Manage time well. Especially if you are trying to balance work and school, you must become an expert at time management. Otherwise, assignments and events will fall through the cracks, and you'll miss crucial opportunities to improve your career.
Apply knowledge and skill immediately. The best way to solidify new skills and knowledge is to use them. If you are maintaining employment, such as an internship or a co-op, during your studies, you should find ways to incorporate lessons into your current job. Not only will this help you learn more efficiently, but it will demonstrate to your supply chain superiors that you are invested in developing professionally.
Network, network, network. Even if you hope for a straightforward career in the supply chain, you need to build your network. Professional contacts can introduce you to important authorities, inform you of available positions and supply other valuable support and information. Thus, much of your time and effort in business school should be spent trying to cultivate connections with your professors, peers and other professionals.
When to Use Your Degree in Your Career
After you graduate, how will your degree help your career? From the time you start learning new supply chain lessons to after you graduate, you should be using your degree to increase efficiency and improve the productivity of your employer's supply chain. This will cause higher-ups to notice you, putting you on shortlists for raises and promotions - or at least building your resume for other employment opportunities. You can leverage your degree for better positions and pay, eventually earning the top jobs you crave.