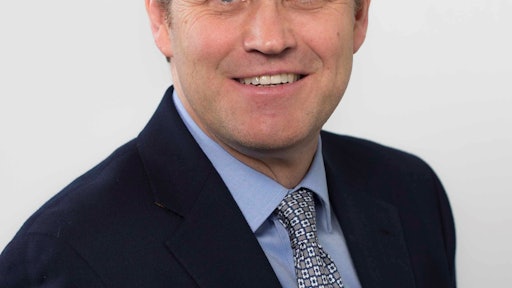 In my role at Tungsten Network Finance, I am in regular contact with the vendors of the products that move our global economy forward, as well as the buyers of these goods; two groups that despite sometimes disparate interests, are equally interested in creating the most frictionless supply chain experience possible.
Despite often-competing motivations, buyers and sellers both crave harmony across the supply chain. However, with tight deadlines and the pressure to drive a harder bottom-line superseding all other priorities, such a concept, albeit attractive, rarely finds it way into tactical execution.
Outlined are a series of real-world steps that can be taken to encourage a healthier supply chain for all stakeholders in 2018.
Step 1: Engage in Candid Dialogue
There are many ways in which companies can nurture the health of their supply chain. For example, at the very start of the relationship it is vital that the buyer and supplier discuss payment terms and make sure they understand exactly what has been agreed upon. This will help avoid confrontation down the line through confusion or ambiguity. Buyers need to act in a responsible way and pay on time, realizing the impact that late payment can have on smaller suppliers, who all need to actively manage their working capital to grow, as well as the impact on their supply chain risk.
Step 2: Synergy through Technology
By identifying processes that can become automated, both buyers and sellers stand to benefit. Reducing the time spent to push a transaction through to completion means that both sides have more resources and energy to focus on other priorities. Digitization can improve the entire dynamic between buyers and suppliers as everything is shared and transparent and suppliers become more like partners.
Step 3: Increase visibility
Another advantage of applying mutually beneficial technology solutions to the buyer-seller relationship, is that it can often lead to the democratization of information. With dashboards and portals that provide direct visibility into all moving parts, there's never a question about where deliverables stand. Take for example the basic task of invoicing; if both sides have access to payment data, sellers have direct visibility into when they will be paid, enabling them to monitor cash flow and manage working capital requirements. This is an easy way in which buyers can behave responsibly towards their suppliers, who will often be smaller businesses, more exposed to cash flow fluctuations.
Step 4: Anticipate friction caused by global trade
Over the last 20 years, the growth in global supply chains has been considerable. While this has brought fresh and lucrative opportunities for many, it has also generated lots of friction. In fact, the imperative to regulate and control supply chains is only going to get greater as global trade increases.
Removing these sources of friction ultimately boils down to preparation. Prioritize staying abreast of the ever-changing compliance landscape, and invest in tools and solutions that can increase your company's ability to adjust to these fluctuations.