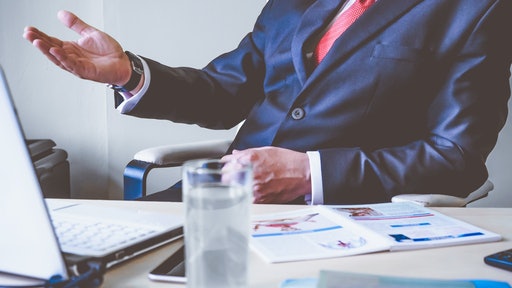 While some areas of the supply chain struggle to meet the demand stirred by the Coronavirus disease (COVID-19), other areas are suffering from a general slowdown. Auto parts delivery, for instance, is an area of the supply chain that has since slowed down. On the other hand, demand for personal protective equipment, cleaning products and paper products (toilet paper, paper towels and napkins) has skyrocketed, and so too has the demand within the supply chain to get these goods to consumers – and quickly.
In most areas, the supply chain curve has done anything but flatten. In fact, COVID-19 has created a wont for an even more expedited supply chain; the industry is already accustomed to conceding with the "Amazon Effect," where consumers expect a quick turnaround and customized experience based on their buying habits. But, the pandemic has only increased those expectations.
For those talent acquisition operatives attempting to prepare for demand today, but also for the rebound to come, here are some key observations and advice to share:
Make employee safety the No. 1 priority. Outside of it being the right thing to do, businesses that have not made employee safety a priority have faced the consequences, including increased absenteeism, higher employee turnover, employee strikes, and in some cases, facilities shutting down altogether.
Streamline the hiring process. Enhanced virtual interview and onboarding processes, contingent background starts and expedited feedback loops are almost mandatory to keep up with the demand some sectors of the supply chain are facing right now. That's why now is a good time to do everything possible to speed up the recruiting process, while still maintaining a personalized experience and ensuring your employer brand is left intact, or enhanced, in the process.
Plan for shortages. Absenteeism will increase as employees fall ill, health screening protocols are enforced, local containment policies are updated and other interruptions occur due to the Coronavirus. Because of this, workforce planning will be more important now than ever before. It's important to understand and activate alternate sources of supply for resourcing and to plan for talent shortages accordingly.
Provide extra benefits to attract, hire and retain talent. Targeted bonus strategies for both hiring and retention, compensation adjustments and medical benefits should all be on the table for discussion right now. Giving anything substantive or as a token of appreciation can differentiate you from other supply chain employers while increasing your odds of overall talent success during these unknown – and changing – times.
Prepare for the rebound. While speed and responsiveness are necessary now, what will separate organizations that thrive the post-COVID-19 crisis from those that don't will be whether or not they have prepared for the inevitable rebound. Pent up demand – that is, demand for a service or product that is unusually strong – is coming. Now is a good time to solidify relationships with customers and key partners for the long haul.
Visibility into talent acquisition, especially right now, will be critical. Those working within the supply chain already know the business imperative of having reliable data and detailed tracking information. Much in the same way that enterprise resource planning (ERP) tools are used to track demand, warehouse and transportation management and supply, sales and operations planning, talent technology provides powerful insights to make better, data-driven business decisions.
As organizations prepare for the future and attempt to forecast talent demands, it will be important to have similar technologies in place that can monitor talent and employee data.