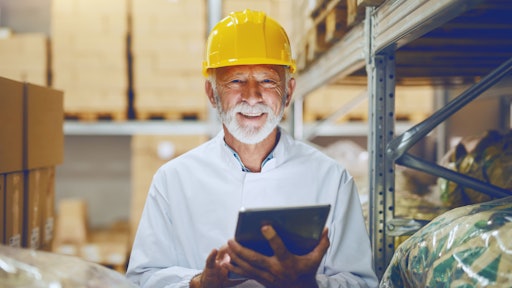 Twegos
Twegos is an HR people analytics company that employs Value Fit, an online assessment application, to predict the value fit between a candidate and a company, team or manager. With proven impact on retention (30% less turnover) and performance (+25%) in both blue-collar and white-collar environments, the Value Fit is based on solid academic research by Ohio State University (professor Timothy Judge) and Free University of Brussels (professor Joeri Hofmans).
Pre-screening candidates helps companies make unbiased decisions, focus on those candidates worth your attention and speed up the recruitment process by more than 40%, making sure that the perfect candidate with the right attitude doesn't get hired by a competitor.
Twegos' objective method for measuring motivation and fit with values
"The first contact with Twegos was about two years ago via Aviato, the employment agency of Brussels Airport," says Dieter Vandeweyer, sourcing and engagement coordinator at DHL Aviation. "The introduction with Twegos was positive, and we have worked intensively together over the past two years. We had been looking for a long time for an objective instrument to measure and predict the DHL mindset, the motivation and fit of our blue-collar profiles. A right DHL attitude is even more important for functions such as loaders sorters, which involve heavy physical labor and a lot of night work."
"Over the last two years, we have screened all loader-sorter applicants with the Twegos Value Fit assessment. At the same time, we also let the normal selection process run its course. The cooperation with Twegos certainly gave us a lot of insights in the area of retention," says Vandeweyer.
Retention with high value fits is significantly higher
Looking at the results of applying the Twegos method, a first observation is that candidates who show a high fit with DHL Aviation's values have a significantly higher retention rate. And, this is independent of the cut-off level (the minimum Twegos fit score with the DHL profile that candidates must achieve in order to not be excluded from the procedure) that is used.
"We would like to maintain a cut-off level of 50% or higher for this group," Vandeweyer explains.
"Using a cut-off is a reliable way to achieve immediate retention gains because the cut-off is based on a thorough data analysis and always takes into account what is operationally feasible," says Arend Van Itterbeek, co-founder of Twegos. "In addition, you can increase retention even further by organizing individual interviews with the new employees at the times when there is the greatest statistical risk of candidates dropping out—after 10, 18, 54 and 72 days—in order to boost their involvement and motivation."
By introducing a cut-off level of 50% Value Fit with DHL Aviation population, there is a 22% improvement in retention after 90 days on the job. And, this is expected to increase as the group of workers becomes more homogeneous from a value and culture perspective.
"In light of these results, we have additionally extended the onboarding period to three weeks," says Vandeweyer. "Traditionally, many loaders disconnect after 2 weeks. With an extension of the onboarding period, we can observe them for a longer period of time and bypass two moments when we have to deal with quite a few dropouts, i.e. after 10 and 18 days on the job."
For DHL Aviation, the partnership with Twegos is already a success. In Twegos, DHL Aviation not only found an objective method to measure the motivation and fit of its workers, but also a tool that helps keep workers with the right mindset in the ranks for longer and gain more insights about certain candidates in the selection process. This helps them to focus on those candidates that are worth their effort.