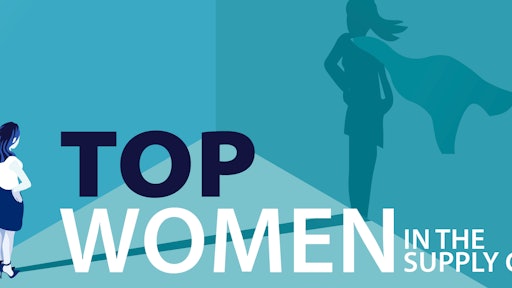 In partnership with Richmond Events, the organizers of the Logistics & Supply Chain Forums, Supply & Demand Chain Executive is pleased to recognize the industry's leading women. In what has traditionally been an overwhelmingly male dominated industry (in our opinion, more so than most) we sought to recognize not only leaders, but mentors, team builders, educators and women whose background, skill sets and longevity are an asset to any organization. We even took into consideration community service. The following leaders were selected based on these criteria from more than 165 nominations.
Dana Hall, Manager of Logistics, BELK 
Dana Hall began her career with an LTL carrier in customer service. While she recalls having no idea of the world she was entering, she quickly found that logistics was her "cup of tea," soaking up every bit of knowledge she could. "When the retail logistics world came knocking at my door, it was a natural next step and quickly became my passion," she says.
Hall's retail logistics career includes 10 years with Ralph Lauren and four with Belk as a logistics manager. She enjoys knowing that every rate negotiation and every truck planned contributes not only to the bottom line, but also to bringing the stores to life.
Hall hopes to continue being a driving force in the retail logistics industry not only through her work but also by mentoring those beginning their career in supply chain. She frequently begins newcomer conversations with the question, "Do you like puzzles?" because, she says, the supply chain industry is much like a giant puzzle with constant moving pieces just waiting to be solved.
Mary R. Breede, COE Global Trade Management, Customer Insight, Thomson Reuters
Mary Breede is a global trade compliance subject matter expert and leader in many industries, including apparel, high tech and consumer electronics, with more than 25 years of experience. She says she fell into this area of expertise by accident when she was brought in to help a company conclude a customs audit in the United States. And more than two decades later, she is still in love with the challenge of global trade and interpreting the ever-changing regulatory requirements and how a company's supply chain aligns.
In the next five to 10 years, Breede sees trade compliance organizations becoming more instrumental to a company in their global strategy discussions because of the breadth of knowledge they bring to the table in all things
global trade.
In addition to her work in the supply chain industry, Breede is devoted to helping children in her community by providing a voice for them in the foster care system as a court-appointed special advocate (CASA).
Kimberly Shelby, Vice President of Operations, Rational USA
Kimberly Shelby believes that supply chain chose her. Early in her original career as an accountant she was asked to fill in on the shipping dock, where she fell in love with the movement of product. And for the last 25 years her role has been to plan, produce, ship, store and transport products.
Over the course of her career, one of Shelby's largest goals has been to create an outside in, customer centric supply chain—one that uses data to look at what customers order and to predict demand. In the next five to 10 years, she plans to shift her focus to assimilating blockchain, along with management of the last mile. Continued efforts are also needed to deal with the Amazon Effect, or as she labels it, consumer impatience.
As the vice president for Rational, Shelby says she is working to accomplish a rate of 90 percent or more perfect orders and creating a glass supply chain that is fully transparent and optimized.
Raquel McElyea, Vice President of Operational Excellence, Dorman Products
Who would have thought a chemical engineer would become a paradigm pioneer and supply chain leader in the automotive aftermarket? Certainly not Raquel McElyea—but her passion for rigorous analysis and problem-solving has translated well. Throughout more than 20 years in the industry, McElyea has been driven to understand the impact along each step of the supply chain, which has allowed her professionally to make a difference personally for people throughout the world. This ripple effect is her source of inspiration to innovate solutions to otherwise impossible challenges. The way she sees it, as the industry and society become increasingly on-demand, supply chain only becomes more of an invigorating career, with greater opportunity for dynamic problem solvers that understand the end-to-end game, no matter their background.
Nisa McCarter Moore, Senior Director, Operations, General Dynamics Information Technology Inc. 
Nisa McCarter Moore is a performance-driven senior leader with over 17 years of government contracting experience managing a portfolio of key programs around supply chain. She chose a career in supply chain because, she says, the industry gives you an opportunity to affect the end mission and truly make a difference. "Whether you are a consumer or a government customer, your life and career touches some portion of the supply chain," she says.
In her current position, and in support of the $2.2 billion U.S. Department of State (DOS) supply chain operations, Moore's various job duties include: program management, procurement, strategic sourcing, warehousing, global transportation and freight forwarding, receiving, inventory functions, and management of over 90 employees. She holds executive relationships with government customers, top commercial and government suppliers, supply chain consultants and innovation leaders in the industry. In a prior role as contracts director, Moore supervised cradle-to-grave contracts administration for over 50 program managers, performing all contractual aspects from proposal preparation.
Christine Barnhart, Global Process Owner, Berry Global
Christine Barnhart has a diverse background in supply chain, with extensive experience in plant operations, strategic planning and global procurement across consumer packaging, pharmaceutical and appliance industries.
After graduating with an engineering degree, Barhart worked in maintenance at Whirlpool before progressing into process, supplier quality and then product development engineering. Until taking her next role at Mead Johnson Nutrition in 2008, she had never heard the term supply chain, but after receiving formal supply chain training as part of her APICS CPIM certification, she fell in love with the industry. "Supply chain allowed me to leverage my engineering brain in a business context to improve performance," she says.
In her current role, Barnhart provides strategic vision, insight and management to advance Berry Global's supply chain maturity and achieve superior results. She is leading efforts to streamline, standardize and simplify processes, identify tool gaps/improvements and recognize talent needs.
Barnhart is motivated to make a difference, to drive continuous improvement, and "fix things." She believes supply chain is key for a successful, sustainable business, and companies that embrace maturing and modernizing their supply chains will gain a competitive advantage and outperform their peers.