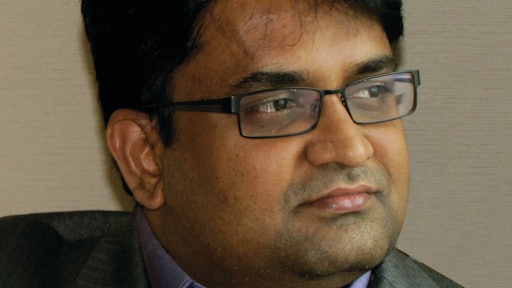 In Part I (http://bit.ly/yWuVDW) of this exclusive three-part on-line series, we looked at why the intergeneration gap is widening and how the cultural characteristics/process side of the house drives success. In Part II (http://bit.ly/uiDvwT) we focused on the people who live with intergenerational tension everyday—young leaders and their experienced counterparts. Both generations bring their strengths & weakness but the key for healthy co-existence is that both young and experienced leaders can leverage this generational gap to develop skills for future success. Now, in this concluding part of the series, we talk about the role HR plays as a change agent and arbiter, senior leadership's challenge and required commitment to change.
One may ask the question, how do you know there is a telltale sign of negative conflict one that drags the organization down? Here are 10 questions that can help you find out if your intergenerational gap in Supply Chain producing the right results.
Does your ideation process ideas with a certain bent—technology/process/people?
Does your organization produce enough workable ideas? Is the enthusiasm and excitement in the organization palpable?
Are the ideas generated not well thought through and always subject to excessive rework? Does the time to go from idea to market take exceeding long?
Are there frequent start and stops to work, miscommunication, misunderstandings, time spent on unproductive work?
Are there clear and visible signs of lack of trust and collaboration within the group? Do the young leader and experienced professional have trouble aligning on any issue?
Is there difficulty retaining talent for reasons beyond impatience, promotions and clear career paths?
Is there is enough diversity in the group in terms of education, experience and exposure—not just cultural and ethnic diversity?
Are people with certain characteristics, background or functional expertise promoted, delaying intergenerational gaps?
Are people able to demonstrate & practice candidness during dialogue or group settings, share ideas and thoughts and work with respect/trust?
Did the organization relook at incentives, roles, reward/recognitions and measures to foster intergenerational cultural co-existence?
The role of the boss
The role of a boss is just as critical as the role of the young leader or the experienced leader. The boss must ensure that:
He/She practices being a true leader, who demonstrates "walk the talk" style behavior, is fair but tough, and embraces and practices diversity of thoughts and generations. She manages the team effectively by creating stretch goals and setting clear direction/accountability.
He/She performs the duties of a motivator by understanding his players intimately and investing personal time to explore his team's soft side. He employs a differentiated strategy to motivate his team to work collaboratively and measures them on their effectiveness to deliver results together.
He/She has the ability to be an impactful influencer, a key teachable skill that is important for a boss to practice diligently if he/she wants the team to learn and develop. Influencing and being influenced fosters teamwork spirit and putting team goals ahead of personal goals, think win-win.
He/She serves as an exemplar and role model of ethics, trust and respect, and fosters collaboration with his peers and subordinates. He leads conversation with poise, being non-partisan to any generation and demonstrates the behavior that he wants his team to practice.
He/She plays the role of arbiter, decides fairly and justly in matters of disagreement between the two generations. She practices effective listening, uses Socratic style questioning and effectively blends subjectivity and objectivity to play the role of a peacemaker bridging the gap between two generations.
He/She should play the role of an advisor who uses real-life scenarios to create teachable POV. Boss should provide coaching and guidance, share ideas, and provide feedback and share information on "unwritten rules for success" enhancing his team's personal development and career growth.
He/She must serves as a key facilitator who effectively orchestrates and organizes cultural setup, building the right mix of expertise, education and experiences to foster diversity. He also facilitates key dialogue with his constituents to understand what is working and creates activities/tasks which forces collaboration.
He/She should assume the role of mentor when appropriate, playing devil's advocate to help his team think through important decisions and strategies. Expand team's network of contacts increasing their ability to drive change. Create support and resources based on the team members unique development needs.
He/She should exercise the skill of being prescient, and be a great anticipator of sentiments and tension that exists between members of the team. Boss should be on constant look out for visual cues, inclusion, communication and dialogue openness and respect; and act swiftly if it needs correction.
Perhaps one of the most important tasks is that he/she should be a provider of support, resources and tools for his team to be successful. This means that a boss has a deep understanding of his team's strengths, gaps, efforts to get work done and serves as a source of encouragement and support.
The role of human resources
Talent recruiting: Effective cultural co-existence begins with this step. Getting the right candidates in the right place almost always ensures success. During the interviews, we often look for values fit but seldom look for cultural fit. We don't frame a question about how someone would deal with this intergenerational diversity. One can get useful cues about pacing, enthusiasm, respect and collaboration by looking for specific examples. Another sensitive area is that levels and compensation of niche players is lot higher. HR should bring candidates in at the right levels despite a lack of willingness to do so at times.
Roles redefinition: We discussed the nine characteristics that young and experienced leaders can develop in Part II. HR should relook at the key attributes of each role and strive to develop roles that address and develop these specific requirements and characteristics. The young and experienced should be presented with a role that necessitates cultural co-existence and success in these roles, requiring them to work effectively together.
Reshaping culture: The intergeneration gap will become reality so beware of preferences to only certain types of candidates, which delays the obvious. HR should actively create intergeneration gaps and prepare organizations to adapt to this new reality. Future leaders of the organization should be groomed for their capability to be inclusive, dealing effectively with the intergenerational issues and create opportunities to develop them. Collaboration can be promoted by setting up open culture/environment of office space, incentives, rewards and recognitions to change people's behavior.
Nurturing diversity: Diversity is often misconstrued for culture, gender and ethnic diversity—though they are very important. True diversity comes from thought, which can be achieved by bringing the right blend of education, experience and exposure. HR should have an open mind during the hiring process, which means moving away from key word based searches and showing openness to move people across functions. HR should pay particularly close attention to paternalistic promotions and roles filled by people coming from a certain function or background and address it appropriately.
Sensing sentiments: HR can play the role of a detector or sensor of cultural co-existence. Great teams that can work better together provide visual cues of excitement, enthusiasm and results. Detections also can be performed by looking at the overall mix and diversity, tempo of dialogues in a group setting, people demonstrating team spirit, expression of thoughts and candidness in discussion. HR should pay particular interest to candidates, know them on a personal basis and use those settings to probe about cultural sentiments.
Restructuring measures: Everyone can relate to the fact that real world measures drive most behavior. For successful cultural coexistence, effectiveness of the young leader should be measured by his or her ability to go from ideation to value generation and doing so by relying and collaborating with more experienced counterparts. The experienced leaders should be measured on their ability to develop well-rounded leaders and driving organizational change process.
Acting decisively: HR should act swiftly and decisively in matters relating to respect, inclusion and intergenerational conflict generators/promoters. Being fair and tough in such matters sends the signal that such behavior will not be tolerated and that such cultural co-existence is active part of the organization value. The future promotions for leaders at all levels should be measured on their ability to promote, thrive successfully and foster collaborations.
The role of executive leadership
Finally we finish with the role of the most important stakeholder in the organization, the Senior Executive Team. Here are six things senior executives should do to promote an enduring supply chain where intergeneration gaps can successfully co-exist.
Culture: Probably the biggest contribution to success is the executive's ability to create a culture where intergenerational professionals can co-exist and the rest follows. To make culture stick and produce results, senior executives must clearly define the behaviors they need, and work relentlessly, building an environment where those behaviors are common and rewarded. People who deviate from this behavior should be dealt with swiftly.
Leadership: Practicing what you want your team to follow is a very critical aspect of leadership management. Research has indicated that cultures where leaders practice collaboration are likely to have their teams collaborate effectively. Employ walk the talk style leadership where senior executives embrace social media or technology, acting responsibility and practicing the behavior they want exhibited by their teams. With social connectivity, senior executives should be particularly careful how they behave.
Entrepreneurial atmosphere: Young leaders particularly prefer entrepreneurial behavior and are tend to be risk takers. Senior executives should provide air cover and support for taking calculated risks and promote that behavior. Set up an entrepreneurial atmosphere that appeals to young leaders where calculated risk taking is appreciated and applauded; provide appropriate tools and resources to succeed. Be forgiving of innocent mistakes and use it as a coaching moment and help shape their "mindware" to be in a continuous learning framework.
Approachability: Senior leaders should demonstrate approachability in all forms. This includes office setups where openness in communication is promoted, open door policy to welcome questions and concerns, being personable and taking time to mentor leaders. Also create a strong sense of community feeling where ideas are welcome from anyone; people are willing to reach out to others beyond the functional boundaries to foster free exchange of information.
Behavioral empathy: Senior executives need to be empathetic to the behavioral traits of the young professionals. This includes being perceptive of their preferences in work styles, social awareness and connectivity, and environmental sustainability. Senior executives should embrace these new social norms to demonstrate openness toward finding a mutually workable solution to attract and retain talent.
Rewards and recognition: Create the right incentives and rewards for proper behavior of both young and experienced professionals. Use differentiated incentives that appeal to both the cultures: long-term incentives for experienced professionals and options/stocks/recognitions for younger generations. Make the rewards and recognitions visible so it sends the right signals to the rest of the organization and nurtures the right behavior. Celebrate team-based performance and wins.
About the author: Shekar Natarajan is Senior Director of Supply Chain Planning, Anheuser Busch InBev in St. Louis. He is a member of the Editorial Advisory Board of Supply & Demand Chain Executive magazine. He was formerly the Director of Supply Chain for the Pepsi Beverages Co. Natarajan was recognized as Supply & Demand Chain Executive's 2011 Next Generation Thought Leader for the Supply Chain.