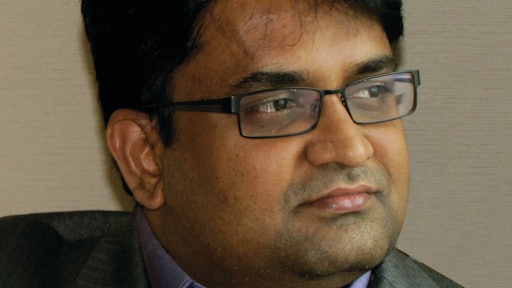 Economic challenges, currency devaluation, and environmental disruptions in 2011 demonstrated the interconnected world we live in. Some felt the impact directly while others experienced what I call the second and third degree influences No one knows for certain if we will experience an environmental calamity, or see another government topple, or see currency devalued. But based on trends in 2011, here are my predictions for 2012 organized by business outlook, operating conditions, supply chain, human capital and process and technology evolution.
Business outlook: Consumer consumption for non-premium product offerings will be slightly better than 2011 but much softer than in good economic times. Key drivers will be economic uncertainty, currency stability, and continued high unemployment in developed countries. In lieu of robust growth, paring operating costs will be key to generating profitability. However, sales of premium products and services will be the strongest in years. In 2011, unprecedented volatility became the new business norm. Global organizations will rely on new product innovation and emerging markets as the major source of growth.
Operating conditions and related activities: 2012 will continue to be an active one for acquisitions, mergers, divestitures and reorganizations, building on the momentum of 2011. These activities will be primarily aimed at gaining scale in operations, providing products and service convergence experience for consumers, improving supply chain efficiency and gaining leverage with value chain partners. Seeking new ways to innovate, retailers, electronics, CPG and B2C companies will venture into different go-to-market strategies for product distribution or exploit different logistical and order fulfillment capabilities. Fuel prices fluctuation and commodity pricing volatility will continue to concern businesses.
Supply chain: The uncertain economic environment and disruptions caused by nature provided a rude awakening to many world class organizations in managing their raw materials and finished goods inventory last year. In 2012, senior management will evaluate its product supply strategies/concepts. "Supplier +", "Country +", "Resiliently lean", "Dynamic/Agile Supply Chains" will be refined and implemented. As unemployment continues, although at lower rates, governments will incentivize "insourcing" to preserve local jobs. Outsourcing initiatives will slow or reverse previous trends. Counterfeit, security, and theft on global level will call for sophisticated monitoring and tracking systems.
Human capital: In this global economy, business will be differentiated by the strength of its brand of leaders and intellectual inventory, by those who can navigate the organization through uncertain times and not brand of products and services. Hence, talent acquisition and retention will continue to be among the top concerns of senior leadership, which will identify new talent across the organization and train them to assume leadership roles in supply chain management. We saw cross functional pollination of ideas in the 2011 supply chain. In 2012 we will see cross pollination of ideas and leaders across industries. Companies will experiment with best practices from other industries.
Process and technology evolution: Cloud technology will continue to generate excitement in the industry as it promises to transform data management and simplify IT infrastructure and architecture. Vendors providing cloud capabilities will increase. True value providers will transform raw data into insights and analytics on real time on an as-needed basis to drive improved decision making. Social media and systems of engagement will reshape how information is captured, synthesized and leveraged for decision making. Industries will also make significant strides in more sophisticated tools in interpreting customer sentiments. A well-designed supply chain control tower will enable a company to measure and control the effectiveness of the supply chain in terms of agility, resilience, reliability and responsiveness. Building on their success in 2011, companies will employ enhanced tools and analytics to encourage experiential thinking to drive better decision making. Supply Chain analytics as a service model will be on the rise which will bring diverse experiential thinking and practices to supply chain decision making.
Shekar Natarajan is Senior Director of Supply Chain Planning, Anheuser Busch InBev in St. Louis. He is a member of the Editorial Advisory Board of Supply & Demand Chain Executive magazine.