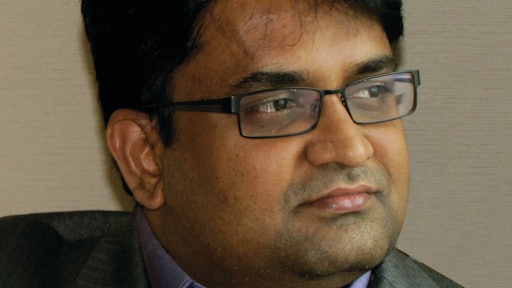 In Part I of this exclusive three-part on-line series, we looked at why the intergeneration gap is widening and how the cultural characteristics/process side of the house drive success. In this article we bring our focus back to the people who live with intergenerational tension everyday—young leaders and their experienced counterparts. Both generations bring their strengths & weakness but the key for healthy co-existence is that both young and experienced leaders can leverage this generational gap to develop skills for future success.
The young leader
It goes without saying that young leaders are adept at technology, entrepreneurial spirit, structured problem solving and analytics. Young leaders should think of the intergenerational gap as a learning lab to hone skills to improve their promise and potential. We particularly focus our attention on nine qualities, which are organized in two parts. The first part is quality to be developed. The second part, leverage, explains how young leaders can seek value from the experienced partner.
Influence Leader: This is the key to professional success even at the CEO level. Great leaders change the hearts and minds of people through their vision—inspiring, motivating and guiding people through the process of change. It is the art of building and leveraging informal network of people and gaining alignment. It also includes being influenced and courage to change course when presented with new details.
Leverage: Change starts with you, your ability to inspire and mobilize experienced leaders. You can then leverage the experienced leader's credibility and make them the voice of your change.
Effective Collaborator: Effective collaboration is about understanding that others need to accept and embrace your thinking. It is being cognizant about people's needs, strengths, motivations, and striking a mutual "win-win". It requires creating a mental-model of working solution (95 percent now versus 100 percent never), and drives simplicity in thinking. It is also about knowing that the central idea evolves with time and changing realities but the key is putting points on the board.
Leverage: Experienced leaders provide the opportunity to practice collaboration, drive solution simplicity, build credibility and develop deep understanding of essential and acceptable levels of change.
Technology Centrist: He/she practices moving away from technology as solutions to all problems, instead developing the art of finding areas of application and content of technology to solve business situations. She/he also demonstrates maturity of timing, organization readiness, its adoption success by being sensitive to people's learning ability. Techno centrist understands balance between pace, pipeline of ideas and rapidly building on success.
Leverage: Experienced leaders provide the chronicles of success and failures, lessons learned, pulse of the organization, areas of opportunities and meaningful changes. They can help prioritize your initiatives effectively.
Ideation Master: Ideation mastery is about quality and impact of the ideation process. Being skillful at the art of understanding the current business process and using business acumen to pinpoint changes in the external landscape or where the future is headed is at the core of ideation mastery. It is then cleverly and uniquely combining people, process and technology to drive change.
Leverage: Experienced leaders can better synthesize your thoughts by bringing the human side and process into balance. They will help gauge the magnitude of change and who is more likely to receive it.
Empathetic Listener: Great leaders are great listeners and exercise their ear-to-mouth count (2:1) appropriately. Empathetic listening helps put you in others' shoes, removes emotion from the discussion, understands motivation/assumptions/premise of the thought process to re-engineer or refine ideas effectively using constructive dissention. Practice effective use of silence and pause in conversations.
Leverage: Practice listening more than speaking with your experienced counterpart. Practice putting yourself in their shoes and ask the question "what makes them believe what they believe and why?"
Objectivity Provider: Objectivity provider not only brings analytical framework to the process of decision-making but essentially knows how to craft a message with the right facts in the right setting, providing the right details in the right language that is understood by key stakeholders. It is a purposeful practice of tailoring stakeholder specific business speak/lingo and glossary of terms.
Leverage: Experienced leaders can provide coaching on key information, source, detail and packaging the content. Experienced leaders can help identify the stakeholders and their preferred business vocabulary.
Vision Communicator: There is an art to customizing your message and communicating your vision to your audience. It involves using objective or visual storyboarding, developing elevator speeches, anecdotal or experiential storytelling and providing right substance and detail with "what's in it for them" style presentations.
Leverage: Experienced leaders can provide a wealth of information on understanding the key players, their history, their stylistic preferences, motivations and message that resonates the most with them.
Feasibility Appreciator: This is about understanding the ground realities of getting things done. This fine tunes the young leader's ability to take an idea from vision to its value, develop an appreciation for effort, resources, skills, time requirements. Be on the look-out for incentives which inhibit or enable success in different settings. Developing people acumen, feasibility appreciation is a key skill to transition to leadership roles and create broader transformations.
Leverage: Spending time with experienced leaders on understanding field realities, stress, pressures, activities; time management & sensitivity to disruption; constituents and potential delays.
Systematic Planner: Systematic Planning is the bridge/tactical plans that connect thought to operational reality. Structuring your mind to think how hard-(assets/infrastructure), soft-(process), sensitive-(people) interact helps create a robust plan; pinpoints fallacy; identifies areas of change & influence, personnel/functions impacted. It keeps everyone on the same page at all times, which is a key management issue today.
Leverage: Use the operational and process know-how of experienced leaders to build systematic and adaptable plans to translate strategy to implementation & getting things done the right way first time.
The experienced professional
The role of the experienced leader is organized slightly different. It talks about the key characteristic that the experienced leader can develop. People may argue that the role of experienced leader is sharing and not learning. But being in the spirit of continuous learning and always a better way of doing things, we submit these qualities as developmental areas. Attributes explain qualities experienced leader can bring to the table to foster better collaboration and cultural co-existence.
Knowledge Master: Knowledge masters not only are leaders who have the knowledge of current processes but also have the know-how to use their experience to morph the future. The key is to have the strong knowledge of the operations, but also have the audacity to abandon them and systematically pursue the future. Though seemingly simple it is most difficult to avoid shaping the future like the current operation.
Attribute: Use your expertise to let go the past and create a future. Make effective use of leadership to coach and develop young leaders to balance people, process, and technology solutions.
History Coach: This functions as a historic record keeper of initiatives, business evolution journey and processes, successes and failures of the past, lessons learned, players and spheres of influence. The Historic coach not only is able to pinpoint the events of the past but also articulate underlying assumptions and any changes since then. History coach can help connect and build valuable informal networks & build stronger alignment for change.
Attribute: Ensuring success of young leaders by providing facts, chronicles and assumptions. Provide understanding of changes to technology, assumptions, political landscape, and conditions favoring change.
Developmental Leader: Experienced leaders should view young professionals as future leaders and equip them with skills to be successful. These skills include professional and personal maturity, business acumen and know-how, how to build informal networks, and the influence and vision to value leadership. Experienced leaders should be measured on their ability to drive business results and develop well-rounded leaders.
Attribute: Understanding the young leader's strengths, learning abilities and creating opportunity to expose them to real time teachable POV and experiences morphing their thinking and business acumen.
Constructive Critic: Future success of the company lies in its ability to create robust ideas today and bring them to life. Experienced leaders can morph the thoughts of young leaders by reshaping, refining and revising ideas by employing constructive dissention and experiential know-how. Beware of being considered a "naysayer" or excessively critical of someone's idea and maintain respect in conversation.
Attribute: Experienced leaders can facilitate this process by being approachable and personable. They can show optimism, a willingness to listen, share, and collaborate on ideas and do so with respect.
Implementation Specialist: Leveraging operations know-how, field credibility, familiarity with stakeholders and their motivations and historical references should help experienced leaders play the role of an implementation specialist. The key is to practice—purposeful obsolescence of old processes; understanding that obsession to perfection is the nemesis of change and effectively dealing with "we have always done it this way" people.
Attribute: Being gracious to receive help in structured problem solving which comes naturally to young leaders. Experienced leaders should use their can-do attitude and resourcefulness to get things done.
Intangibles Evaluator: Using a structured objectivized lens to evaluate soft-(process) & sensitive-(people centric) decisions. This helps navigate the emotional barrier often faced in managing process of change. This supplements objective/analytical framework provided by young generation & creates winning outfit for both generations to partner and drive change across broader organization.
Attribute: Creating a rating mechanism to evaluate multiple plans for implementation feasibility, working informal networks ahead. This develops young leaders' skills to become effective at aligning people.
Technology Embracer: The key is to practice looking at world from a young leader's perspective to gain exposure and appreciation for technology. This sharpens their technical savvy, improves their ability to find appropriate use for technology; channel young leader's enthusiasm and focus them in the right direction. Technology embracers not only accept technology but also become the promoters of change for the organization.
Attribute: Practice walk-the-talk leadership to be seen as open to technological experimentation. Proactively find areas of application focused on simplification of work effort and processes through technology.
Message Crafter: Culled from their experience of knowing the players, experienced leaders should help young leaders build a story that resonates, sticks and helps paint the convincing picture of "what, why and how." By understanding the key stakeholders at play, areas of pain, anticipating possible area of resistance, crafting a message which speaks to their concern & strengthen their belief that appropriate rigor was applied.
Attribute: This is not about building Power Point presentations, but crafting a message for its content, tone, style based on players. Experienced leaders are crafters and young leaders are vision communicators.
Value Driver: Experienced leaders through their operational experience and expertise, credibility and informal/formal networks have to hold people accountable to achieve their targets. Leverage young leaders' analytical framework, problem solving skills, set right metrics that drives right behavior and their innate experience to separate uncontrollable from controllable variances to extract full value of change process.
Attribute: Leading by example, setting high standards for personal and professional development, holding people accountable, setting right metrics, showing how to derive value out of the organization provides a learning lab.
About the author: Shekar Natarajan is North American Director of Supply Planning for Anheuser Busch. He was formerly the Director of Supply Chain for the Pepsi Beverages Co. He was recognized this year as Supply & Demand Chain Executives 2011 Next Generation Thought Leader for the Supply Chain.