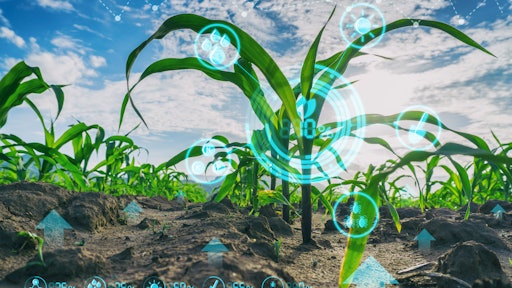 Getty Images
PINC announced a partnership with project44.
The new partnership aims to empower industry-leading shippers and carriers with end to end real-time shipment visibility and yard management automation capabilities for an enhanced supply chain experience.
Distribution centers, warehouses, and manufacturing plants are looking to improve gate velocity, optimize driver turnaround times, and reduce costs while becoming Shippers-of-Choice. project44's shipment and ETA data in concert with PINC's Yard Management System's real-time asset and load data will accelerate the check-in process and provide customers with actionable dynamic load scheduling visibility. Organizations will also gain real-time insights into critical yard asset and load lifecycle transitions through project44's Advanced Visibility Platform.
At the enterprise level, the data exchange between PINC and project44 will enable shippers to improve shipment velocity, enhance sustainability, reduce accessorial charges, and manage carrier contracts and transportation budgets more effectively.
"PINC enables enterprises to find and assign trailer assets and associated loads automatically through their life cycle, and optimize their movement between gates, yard, and docks," said Matt Yearling, CEO of PINC. "Combining project44's advanced visibility and predictive tracking and ETAs with our yard orchestration engine will enhance the shippers' ability to meet on time in full (OTIF) requirements, maximize the productivity of warehouse labor and assets, achieve real-time visibility to available inventory, compete on providing an enhanced customer experience, while significantly reduce costs."
"As businesses face the increasing demand for faster delivery, our partnership is here to fix the existing supply chain gaps, whether shipment is in transit, in the yard, or in the warehouse," said Jett McCandless, CEO and Founder of project44. "With project44's robust API integration capabilities and real-time ETA tracking, we are excited to drive additional value to mutual customers. By having real-time insights into inbound load ETA and shipment details, all players within the transportation ecosystem can increase operational efficiencies and exceed their customers' expectations."