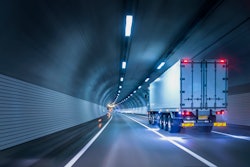 Getty Images
Nolan Transportation Group (NTG), Atlanta, acquired Eagle Transportation LLC, a Hattiesburg, Miss.-based freight brokerage specializing in temperature-controlled shipping. This acquisition reflects NTG's continued nationwide expansion as a logistics provider with expanding services across transportation modes and with sensitive freight. The Eagle team will continue to manage existing customer and carrier relationships.
"Eagle Transportation is a trusted, well-managed brokerage with an exceptional reputation for quality and on-time service," says Kevin Nolan, founder and chairman of NTG. "The acquisition of Eagle takes us another step, solidifying our position as a leading freight brokerage platform in North America."
"We share the NTG vision to connect shippers and carriers while delivering exceptional service and meeting quality expectations at competitive rates," adds Tory Bass, president of Eagle Transportation. "We look forward to joining with NTG as we continue to grow and serve our customers."
Eagle Transportation brings cold chain shipping expertise with a strong emphasis on service levels, audit capabilities, quality management, communication and transparency.