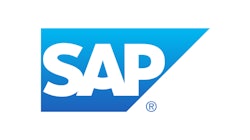 WALLDORF, Germany February 6, 2001 Looks like CRM is the new cash cow for Germany-based software company, SAP. The company recently announced that more than 400 companies adopted its mySAP.com CRM tools in the year 2000, a figure that has competitors Siebel Systems and Oracle worried about maintaining their piece of the CRM software pie.
mySAP.com was introduced in 1999 and is the company's flagship e-business platform. Last quarter, mySAP.com accounted for 61 percent of the company's license revenues last quarter, a growth of 412 percent from the previous year. Their new software customers include Phillip Morris, Engen Petroleum of South Africa, Denmark's Carlsberg Beer and Samsung Electronics.
Another recent announcement from SAP indicates they are taking their CRM success and running with it. As of today, Alcatel and its subsidiary, Genesys, have entered into a strategic alliance with SAP to expand their CRM capabilities. The alliance builds on an existing connection between mySAP.com from SAP and Genesys' call center capabilities.
SAP is pleased to be teaming up with the industry technology leader Genesys, said Rainer Zinow, vice president of the Customer Interaction Center Solutions at SAP. By integrating Genesys' software via open interfaces into my SAP CRM and mySAP Workplace, we will be offering the market the leading solution that enables customers to touch all business processes in their interactions with their customers, regardless of the means of point of contact.
The combination of technology from SAP and Genesys closes the knowledge and interaction gap between the customer and key personnel in a company, said Max Raphalen, senior vice president of OEM relationships for Genesys. Customer knowledge and customer interactions, which were once isolated in different departments, will be made consistently available throughout a company to deliver increased customer satisfaction and improved reactivity.
The near-term integration plans will expand to include an SAP connection to all the interaction types supported by Genesys' G6 solutions (i.e., voice, e-mail, fax, Web) with availability expected in the third quarter of 2001. In addition, starting in early 2002, the two companies will introduce integrated work-force management, combining the SAP mySAP Human Resources solution with the Genesys WorkForce Management solutions for managing contact center employees.
Companies in this article