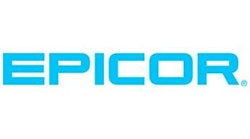 Irvine, CA May 2, 2002 Epicor Software, a provider of e-business solutions for midmarket enterprises, this week took the wraps of the new version of its Clientele CRM solution, adding features that Epicor says will give organizations, especially manufacturers, more flexibility when quoting prices to customers, sending email to customers and scheduling field service requests.
A new pricing feature in the solution allows companies to provide consistent price quotes by building standard volume discounts into the Clientele database for use when quoting prices and billing orders. In addition, price lists can be created for specific customers to ensure that pricing rules are enforced and orders are created accurately. The solution includes a new "wizard" to help administrators set up new price lists quickly and efficiently.
For manufacturers with extensive parts lists that make price quoting a complex process, the latest version of the solution offers two-way integration to manufacturing systems, which allows sales staff to set up basic quote information that is automatically pushed to the manufacturing system where calculations are completed on time and materials, and are then set up and applied. Also, when support is needed from someone in the field, customer service reps can open a field service request in Clientele, which is pushed to the manufacturing system for fulfillment.
"Our goal is to make our employees as efficient as we can without sacrificing quality of service," said Aline Hyder, software administrator for Epicor customer Magnasync. "The link between Clientele and Epicor's manufacturing solution will go a long way in improving our customer interactions by making the most updated manufacturing information easily accessible to our sales and marketing departments."
"Our customers are always looking for ways to service their customers more efficiently and effectively," said Doug Berry, vice president and general manager of Epicor's Clientele Group. "Clientele puts the right information in the hands of sales and support personnel so they can be more efficient and effective in serving customer needs. The end result is more satisfied and profitable customers."