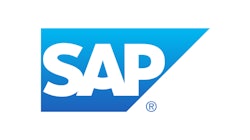 ORLANDO, FLJune 5, 2002Building on the success of their partnership with SAP AG, webMethods, Inc., a provider of integration software, today announced an agreement whereby webMethods will be the first integration vendor to provide adapters to integrate SAP with non-SAP applications through the SAP Exchange Infrastructure.
For some time, webMethods has had an original equipment manufacturer (OEM) agreement with SAP for its Business Connector product, a relationship that has also recently been renewed.
As a complement to the SAP Exchange Infrastructure solution, SAP will resell webMethods' broad selection of adapters, enhancing the ability for SAP customers to integrate with applications from companies such as Oracle, PeopleSoft, i2 Technologies, JD Edwards, Lawson Software, BroadVision and others.  The reseller agreement also includes webMethods' e-standards integration modules, providing SAP customers with alternatives for conducting business with trading partners via EDI, including VAN and EDI-INT support, or using industry-specific XML standards such as RosettaNet" and the CIDX Chem eStandards.
We are pleased to extend our relationship with webMethods, as this agreement enhances our customers' ability to increase the return on their technology investment in a heterogeneous environment, said Klaus Kreplin, senior vice president, Global Business Unit Integration Platform, SAP AG.  webMethods' expertise in adapting to non-SAP applications and the company's leadership in industry e-standards makes them an ideal candidate to pioneer and establish this endeavor. 
As an SAP Global Development Partner, with staff co-located in Walldorf, Germany, webMethods will assist in the design and refinement of a standard adapter interface for the SAP Exchange Infrastructure connectivity, work jointly with SAP on ways to maximize SAP's return on investment of its adapter strategy, and help to create a partner community to promote the development and availability of additional adapters.
SAP's decision to expand their relationship with webMethods complements SAP's integration offering by extending the value stored within SAP applications to the enterprise, said Phillip Merrick, chairman and CEO of webMethods, Inc.  Integration plays an important role in SAP's commitment to creating business value for customers, and we're excited to continue this partnership by working hand-in-hand to provide SAP customers with broad integration solutions.
The reseller agreement covers the entire line of webMethods' current integration adapters and EDI and e-standards modules, and makes them available through SAP by the end of the year.
Companies in this article