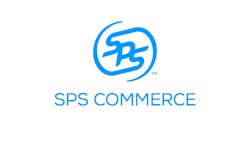 St. Paul, MN — June 6, 2003 — Educational products direct marketer School Specialty is set to use a solution from SPS Commerce to electronically integrate with its supplier community.

School Specialty offers over 80,000 different products to more than 118,000 schools throughout the United States and Canada. The company operates the industry's only national distribution network and currently holds approximately a 15 percent market share of the $6.2 billion supplemental educational supply market.

The company will use SPS Commerce's Enablement and Management Program to integrate with its suppliers. As part of this enablement program, SPS will offer School Specialty suppliers the opportunity to utilize SPS Commerce's supplier certification service or one of its hosted transaction services to meet School Specialty's electronic order management requirements.

SPS Commerce will enable up to 1,000 suppliers to exchange electronic purchase transactions with School Specialty. It is expected that larger suppliers will use SPS Commerce's Testing Service to certify their existing solution, while smaller suppliers can utilize SPS Commerce's hosted Transaction Service, which the provider said could reduce the economic and process burdens inherent in the traditional transaction methods of paper, phone and fax.

"Our leading market position has been achieved by emphasizing high-quality products, superior order fulfillment and exceptional customer service," said Michael Killoren, a vice president at School Specialty.

"Further improvements to the accuracy and performance of our supply chain will assist us in our efforts to continually advance our high service commitment to our customers," said Michael Killoren, a vice president at School Specialty. "We believe SPS Commerce's suite of services is well suited to the needs of School Specialty as well as our supplier community."

Archie Black, CEO of SPS Commerce, said, "By extending the breadth of its supply chain integration with our suite of services, School Specialty is able to realize the value of a streamlined supply chain through reduced costs and the improved ability to collaborate with its suppliers and customers."