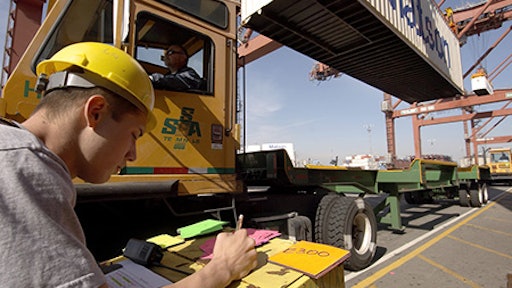 Port of Long Beach
The Port of Long Beach partnered with UNCOMN to launch the Supply Chain Information Highway, a cargo visibility service software that provides data to shippers in order to track their cargo through the complete supply chain.
"This tool will put actionable data into the hands of supply chain participants to enable them to make better plans and decisions," says Port of Long Beach executive director Mario Cordero. "It will be free, and the data collected will work with existing systems."
"In an era of e-commerce and overnight delivery, it's more important than ever to have full visibility and transparency for shipments," says Long Beach Harbor Commission president Steven Neal. "Our goal in working with UNCOMN is to make a tool that will enable our partners to schedule and plan prior to cargo arrival and reduce delays during each handoff between modes of transportation."
From Port of Long Beach:
Due to the varied nature of business issues across terminals, this solution offers access to a platform that securely collects, curates and publishes data across all modes of transportation.