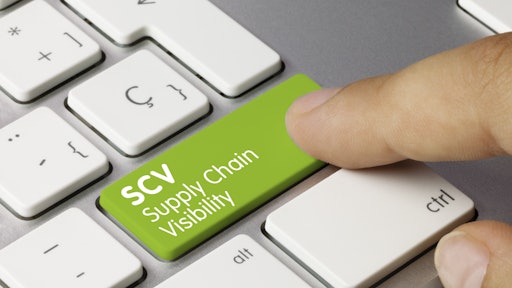 ©momius — stock.adobe
Retail and supply chain executives are experiencing one of their most challenging holiday seasons this year. Chip shortages, port congestion and other supply chain issues have made it difficult to source and sell in-demand products.
Most companies freeze deployment of their visibility, demand forecasting and other critical supply chain applications during the peak holiday shopping season, so upgrading these applications now to address these supply chain challenges is difficult, if not impossible.
However, supply chain executives, in conjunction with their IT teams, should begin planning updates to these applications throughout the peak holiday shopping season. By doing this, they can have these updates implemented in time to help minimize the negative impact of supply chain disruptions during next year's holiday season.
Such work does not mean these executives need to completely transform their company's entire digital business. Rather, they can instead accelerate their digital business by implementing a process of continuous, ongoing incremental updates to these applications, with each change tied to practical deliverables. For example, by developing incremental improvement plans for their forecasting, visibility and customer and sales support applications this holiday season, they will be able to more smoothly order, move and deliver products to customers this time next year.
More accurate forecasting with predictive analytics
In many cases, supply chain issues during holiday peaks are the result of ordering decisions made in the spring and summer. If an executive only realizes they misjudged demand for a product after the start of the holiday shopping season, it is already too late for them to get that product ordered and in stock in time to meet customer demand.
Here, predictive analytics – the use of machine learning and artificial intelligence (AI) to analyze current and historical facts to make predictions about future outcomes -- can help executives better forecast holiday demand. Rather than just using past order history, anecdotal evidence and their "gut" to estimate which and how many products customers will want and when, predictive analytics applications can analyze their own and their trading partners' historical and real-time data to generate insights on what products they should order for the holidays and in what quantities.
Implementing such applications does not require a top-to-bottom transformation of a company's digital supply chain system. What it does require, however, is for companies to move beyond using spreadsheets as their main forecasting technology, as even with complex macro models, spreadsheets cannot deliver forecasts with the accuracy of predictive analytics applications.
These predictive analytics applications will also require connectivity, since only by connecting them to their own and their trading partners' transportation management, visibility and other supply chain applications can these applications gather and analyze the data they need to make accurate forecasts.
Advanced end-to-end real-time supply chain visibility
Much like forecasting, supply chain executives have been working for decades to gain better visibility throughout their supply chains. Today most of these executives use time-tested online track-and-trace applications to get at least some information on the status of their shipments. But, given today's supply chain disruptions, just-in-time manufacturing schedules and rising customer delivery expectations, the information offered by these online track-and-trace applications is no longer enough. What supply chain executives need today is advanced end-to-end real-time visibility on their shipments' exact location and condition as they move through their supply chain during the run-up to the busy holiday season.
Like predictive analytics, one of the roadblocks preventing executives from gaining this level of visibility is a lack of connectivity with their trading partners. No trading partner is an island, and if supply chain executives hope to gain advanced end-to-end visibility on their shipments, they need to ensure they are using connectivity tools such as APIs (application programming interfaces) to integrate their applications with trading partners. In doing so, these executives can obtain the information they need to create dashboards that provide up-to-date details on the location and condition of their shipments and alert when there is an issue.
Since most companies today have some sort of visibility applications in place, updating these applications to provide advanced end-to-end visibility is unlikely to require a massive, multi-year digital transformation. However, it will require careful evaluation of their existing visibility applications. Such an evaluation should determine whether these applications have the functionality they need to automatically collect and share real-time updates on shipment locations and conditions with their trading partners, as well as create detailed dashboards like the one described above.
Communicate product availability, delays and alternatives to customers
As the past year demonstrates, even the most accurate and comprehensive predictive analytics and visibility applications cannot account for the consequences of a global pandemic -- raw material shortages, labor shortages, a cargo ship getting wedged in the Suez Canal and other unpredictable global supply chain disruptions. These and smaller, more common supply chain mishaps (e.g. a misplaced bill of lading or other required documentation, etc.) practically guarantee that during the holiday season some of the products will be delayed.
However, updates to a company's digital sales and marketing applications can mitigate this problem, if not eliminate it. By integrating sales and marketing applications with predictive analytics, advanced end-to-end visibility and other applications, companies can inform customers if an order has been delayed or is unavailable until after the holidays. In addition, when a product is delayed or unavailable, the use of available to promise (ATP) algorithms with these systems applications allows companies to offer an alternative product that is available and can arrive in time for the holidays.
While adding functionality like this is a significant project, it does not require a complete overhaul of a company's digital business. Instead, after evaluating their current systems, companies just need to determine what additional applications are needed to offer this type of information to customers and develop a plan to add it.
Begin planning now for a happier holiday season next year
By using a digital acceleration approach, in which they work to improve their digital business incrementally and continuously over time, supply chain executives can start planning now to use predictive analytics, advanced end-to-end visibility and ATP technologies to better meet customer demand when the holidays arrive next year.
Specifically, by developing a plan to implement or making improvements to these applications now, they will better predict holiday peak product order volumes next year, monitor in real-time the location and condition of these orders and offer customers alternative products. In doing so, they will gift themselves a present they can open during the next year's holiday shopping peak – fewer problems caused by supply chain disruptions, happier customers and higher profits.