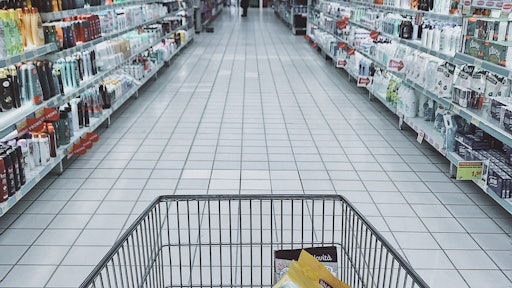 Pexels
Ahold Delhaize is investing $480 million over the next three years to grow its U.S. supply chain operations to better serve its supermarket and e-commerce businesses. The investment will also support its growing omnichannel strategy.
The move signals a shift to transition its supply chain it a fully integrated, self-distribution model. Supermarket News reports that the company will acquire three warehouses and partner with various firms to build two fully automated frozen facilities in the Northeast and Mid-Atlantic. It will also pursue two new leases in Connecticut and Pennsylvania as well.
"Today's announcement is another example of how Ahold Delhaize USA is transforming our infrastructure to support the next generation of grocery retail," Kevin Holt, CEO of Ahold Delhaize USA, said in a statement. "Through this initiative, we will modernize our supply chain distribution, transportation and procurement through a fully integrated, self-distribution model, that will be managed by our companies directly and locally. This will result in efficiencies and most importantly product availability and freshness for customers of our local brands – now and in the future – whenever, wherever however they choose to shop."
The company's distribution network currently includes 15 traditional and e-commerce distribution centers that serves several supermarket chains. The network will further expand to 22 facilities by 2023.
"Moving to a self-managed supply chain will enable Retail Business Services to reduce costs for the local brands it serves, improve speed to shelf, deepen relationships with vendors and better position our companies' distribution centers in the communities they serve," according to Chris Lewis, executive vice president of supply chain for RBS. "These changes will enable us to take advantage of financial and strategic value within procurement, logistics and warehousing to provide the freshest product through the most advanced, efficient delivery network in the grocery industry. We will continue to partner with key providers for distribution center management services, including third-party labor services, such as our longstanding partner C&S."
Supermarket News reports that the enhanced distribution network will provide coverage Ahold Delhaize from Maine to Georgia. Over the three year investment, it will boost its distribution presence with seven new and acquired warehouses to improve speed of delivery and product assortment and freshness with closer supply chain facilities.