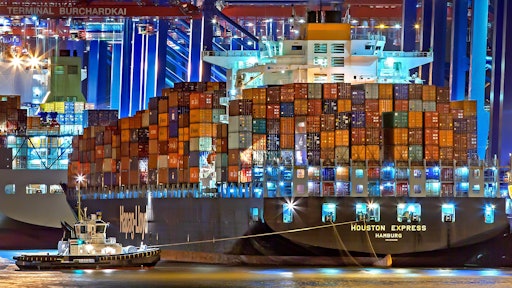 Photo by Julius Silver from Pexels
Hapag-Lloyd is remaining optimistic for the remainder of 2019 as rising freight-rate income and transport volumes boosted the carrier's performance for the first half of the year, Reuters reports.
The company is expecting stable or higher growth in transport volumes during the second half of the year, with freight rates being slightly higher. At the time of this publication, shares for Hapag-Lloyd was 10.2 percent year.
Reuters reports that Hapag-Lloyd reported a $164 million net profit in the first half of 2019, versus a $100 million loss last year. Meanwhile, freight rates in the six-month period increased to $1,071 per 20-food equivalent unit (TEU) from $1,020.
Despite rising trade tensions between the United States and China, Hapag-Lloyd remains optimistic that it will receive a sharp rise in earnings even though some customers are reluctant to place orders.