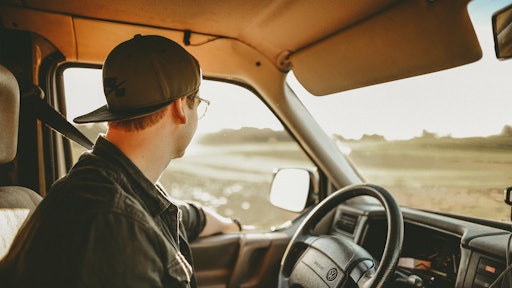 Photo by Tobi from Pexels
The driver shortage is a major issue that is plaguing the transportation industry, and it is only getting worse.
At the end of 2018, the industry needed over 60,000 drivers to meet the demand for freight service - a problem that impacts the entire supply chain as 71.4 percent of all freight tonnage is moved on U.S. highways.
"Over the past 15 years, we've watched the shortage rise and fall with economic trends, but it ballooned last year to the highest level we've seen to date," ATA chief economist Bob Costello said in a statement. "The combination of a surging freight economy and carriers' need for qualified drivers could severely disrupt the supply chain. The increase in the driver shortage should be a warning to carriers, shippers and policy-makers, because if conditions don't change substantively, our industry could be short just over 100,000 drivers in five years and 160,000 drivers in 2028."
According to a report from the American Trucking Association, factors that contribute to the shortage are increases in freight volumes, competition from other careers that appear more attractive and an aging driver population. Meanwhile, the bulk of the shortage is in the over-the-road-for-hire truckload market.
The industry is struggling to attract and retain new drivers - particularly younger drivers. Currently, the average age of an over-the-road driver is 46 years old and the average age of a new driver being trained is 35 years old.
The industry has already begun legislation that allows 21-year-old drivers to cross state lines and are trying to ease the transition for veterans. Meanwhile, companies have already increased pay and are addressing lifestyle factors that allow drivers to spend more time at home and improve conditions at shipper facilities.
Halfway through 2019, the nation's freight demand has increased significantly. According to the report, the trucking industry will need to hire 1.1 million new drivers over the next decade - an average of 110,000 per year.