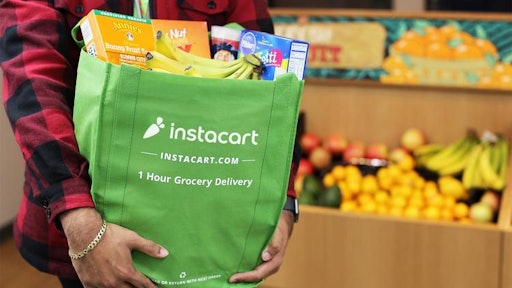 If you're wanting your Whole Foods groceries delivered to you, Instacart is now the cheaper option.
The company reduced its annual delivery fee to $99 for its Express members to better compete with Amazon Prime in grocery delivery, according to Food & Wine. Additionally, the company also cut its 5 percent service fee for all orders as well. Prior to Amazon buying Whole Foods in 2017, Instacart had exclusive rights to handle all grocery delivery for the brand.
Still, the delivery services are identical to each other. Instacart offers delivery for a variety of retailers, while amazon Prime includes a majority of items on its website.