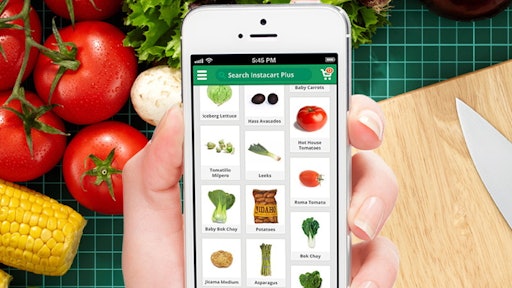 Instacart has announced that it is expanding Instacart Pickup, a new grocery click-and-collect service. The service allows customers to have the convenience of both delivery and pick up options by ordering through Instacart. The company will work with existing and new retailers to add the Pickup service to participating partner stores nationwide over the coming months.
The rollout of the service follows a multi-month product pilot where Instacart offered customers to enlist their feedback on the program. After receiving poositive remarks, the company expanded its partnerships with ALDI, Cub Foods, Food Lion, Price Chopper, Publix, Schnucks, Smart & Final, Sprouts and some Tops markets.
"We want to make grocery shopping effortless by helping our customers get the groceries they need from the retailers they love. Our customers want choice and we're excited to now offer the pickup option they've been asking for," says Nilam Ganenthiran, chief business officer at Instacart. "In our house, sometimes the ritual of going to the grocery store is inspiring and helps us meal plan for the week. Other times, we're busy and can't get to the store, so delivery makes life easier for us. For families that are out and about and running errands, a pickup solution might be a better fit for their family rhythm. I'm excited to work with our existing retail partners to now offer Instacart Pickup and look forward to adding more beloved grocers over the coming months and expanding this service to even more families."
Customers in participating cities and locations will now have the opportunity to shop for fresh produce, meat, seafood and other kitchen essentials by placing their order and choosing to pick up at their retailer of choice.
To access the service, customers can go to Instacart's website or open their mobile app, select their city and store, add items to their cart and then choose either a delivery window or pickup window before they check out. Customers will then receive an in-app notification when their groceries are ready, or pickup customers customers can notify Instacart personal letting them know when they're on their way to the store. Upon arrival, an Instacart shopper or retail employee will bring their purchase out to their vehicle.