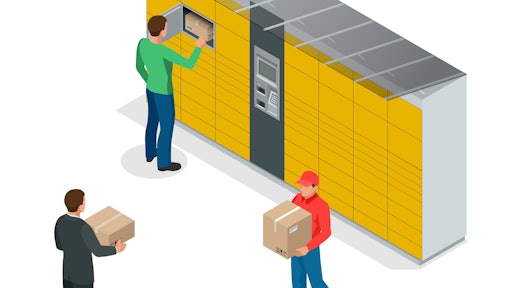 Golden Sikorka - stock.adobe.com
Supply chains are delicate by nature. One minor disruption can have a drastic ripple effect all the way through the supply chain, ultimately affecting the consumer. Because large supply chains rely on many smaller chains to feed it, there's a higher chance for impacts.
The pandemic further magnified the complexities of supply chains and the somewhat fragile replenishment cycle. If it wasn't known pre-pandemic, it has recently become painfully clear that communication and consistent visibility is needed at every stage of the process to guarantee the flow of products from order to invoice. Now more than ever, teams need the infrastructure and systems to relay information and flag urgent issues quickly to avoid disruption.
1. Implement effective communication tools
Effective communication is the most crucial part of supply chain management – period.
The Coronavirus disease (COVID-19) pandemic magnified weaknesses and forced many industries to rapidly upgrade their communication solutions just to maintain pre-pandemic levels of productivity. So much so, that these challenges are considered the main driver for accelerating digital transformation and visibility in supply chain.
Digitization of supply chain is best achieved by implementing a full EDI solution. This has proven to have a dramatic impact on communication as companies across all industries with integrated solutions are realizing a 20% improvement in revenue on average.
Companies and supply chains benefit from increased quality of communication across the board. Order tracking is so crucial that 46% of firms globally view it as a priority investment. With the added end-to-end visibility, companies are saving as much as 20% on overall costs.
EDI systems slice the cost of communication, and expenses related to document sending, printing, storage and retrieval by 35%. EDI allows trading partner's systems to communicate directly with yours, in near real-time, resulting in minimal disruption and fewer mistakes than manual processes. Teams throughout the supply chain are equipped with the tools to flag issues, identify delays and find resolution quickly.
One example is the communication and visibility within the receiving process when real-time tracking provides details to confirm a shipment's contents, pack structure, track-and-trace data and estimated arrival date. This enhanced information not only improves process and overall operational costs, but also has the added benefit of increasing customer satisfaction and decreasing employee stress levels.
2. Avoid supply chain disruptions
A lack of visibility to upcoming demand is the most common scenario to set off the bullwhip effect, resulting in reactive order management rather than optimal inventory planning. Without visibility, there is never a guarantee your suppliers can meet demand until it's too late.
Most of the information needed to replenish products and get them to the correct location on time is out of your control. Nearly 91% of buying organizations say they are not receiving the essential information they need from their suppliers to overcome those failure points even with manual mitigation efforts. With a digitized supply chain solution, accurate data from trading partners enables buying organizations to solve bottlenecks and more effectively manage inventory level.
Businesses are also turning to web-based point of sale (POS) platforms, digital invoicing apps and integrated supplier management tools to address the vital need for accurate, up-to-date information. Using an integrated solution that works with existing enterprise resource planning (ERP), warehouse management systems (WMS) and other supporting systems, the inevitable disruptions can be identified and managed efficiently before they impact customers.
3. Collaborate with your supplier community
Improving communication doesn't have to mean a complete overhaul of an organization's technical infrastructure; a lot of it starts with internal business practices.
Maintaining good relationships with suppliers is paramount to open communication and can help buyers and suppliers establish and track requirements using agreed-upon metrics to help quantify success. You don't need state-of-the-art systems to improve your communication, but it does help to have a cloud-based solution to collaborate with trading partners.
For example, using a supplier scorecard or a traffic light system based on pre-determined KPIs can be a clear and efficient way to raise concerns, flag risks and provide talking points for follow-up conversation.
4. Meet consumer demand
The consumer expectation bar is set notoriously high. Customers naturally expect more from retailers and typically take for granted a seamless experience between distribution channels. While buy-online-pick-up-in-store (BOPUS) was already gaining popularity, the pandemic forced unexpected growth in 2020-2021. In the United States, BOPUS services became an essential service during government-enforced lockdowns.
Without real-time information from trading and logistics partners, it is nearly impossible to meet consumer demand, affecting stock levels and damaging customer satisfaction.
Digitization is only useful if it's adopted and can be fully integrated along the grocery supply chain. New systems should be efficient at onboarding new suppliers. If the onboarding process is too long, you could be missing out on opportunities to fill shelves.