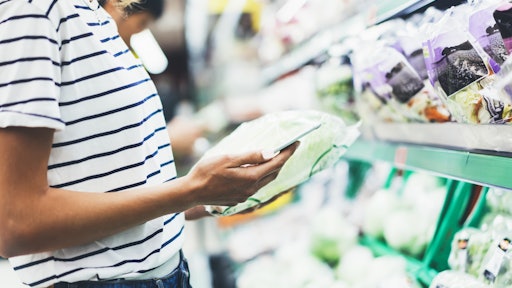 Zipline Logistics
When it come to food transportation in the cold third-party logistics (3PL) space, timing is everything. But, the differences in transporting fresh and frozen food heightens the issue.
For instance, fresh food has a limited window of transportation time, as the products have a shorter shelf life. But lately, lead times get shorter and shorter as consumers look for fresher and healthier ingredients due to changing trends in eating habits. For frozen products, there is a wider range of time for transportation, that is of course if the products remain frozen.
"When transporting fresh and frozen foods, it is critical to know the maximum shelf life of the goods, as these are a time-sensitive commodity," says Brad Payne, VP of brokerage from NTG. "Fresh foods begin perishing from the moment that they are processed, through the time they are packed, in transit and ultimately at the destination. Fresh goods are much more time sensitive and perishable than frozen foods, so you must adjust the supply chain accordingly. Regardless, all loads must be delivered on time, reducing potential disruptions to production and ensuring the goods remain fresh upon delivery.
"Frozen goods give a little more leeway in shipping times, but these goods require a very specific temperature control to remain correctly frozen upon delivery."
Fresh and frozen products obviously require different temperature controls and timing during the transportation process, but deeper within each category individual products have different needs.
"Some fresh products like cold-pressed juice and milk have a shelf life of a couple of weeks, so timely transits become essential," says Craig Laughlin, business development, Zipline. "Retailers are also keeping a close eye on sales/spoilage of fresh products and the short shelf life also allows category managers to make a change or easily test out a new product. Fresh transportations also see more fluctuations in demand throughout the year. Frozen foods will require the same temperature year-round, but there are some products that come in and out of refrigerated transportation seasonally.
"Chocolate is a product that can't get too hot or too cold, so the length of haul and ambient weather could have a dramatic impact on how that product is shipped. Shippers of products like chocolate and non-alcoholic beverages can leverage ambient and refrigerated shipping when it is most appropriate, but that seasonal need can put a strain on temperature-controlled LTL capacity."
Laughlin emphasizes the importance of the nuances in fresh and frozen transportation, and the extensive knowledge 3PLs must have in managing these details throughout the entire network. Food waste and profit loss are major concerns as well as the health risks that come with the sale of possibly spoiled food. This includes every aspect of the process, from product handling to the ability to deliver within these strict timeframes.
"Lead time and handling instructions are crucial," he says. "BOLs and shipping instructions should include explicit directions on the temperature needed to keep product integrity, regardless if it is fresh or frozen. Depending on the details of each move (number of pallets, weight, product, temperature requirement, due date, pick up/delivery location), lead time is often one of the biggest ways to save money and have product deliver on time because it allows a 3PL to choose the most appropriate mode."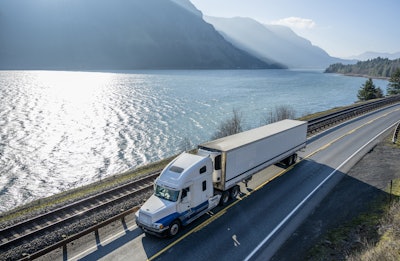 From a business perspective, the aforementioned issues become a legal matter once cargo claims get involved. If fresh or frozen products become spoiled, partnering companies can submit claims against the 3PL.
"If the team you are working with is not knowledgeable on the ins and outs of the process, you are setting yourself up for problems," Payne says. "It is critical to understand what is at stake or at risk because of certain factors during your route (ex: time, temperature, etc.). Avoiding situations such as if food is not properly stored in correct temperatures, then spoils, is imperative to ensure quality of the good."
Some companies, like NTG, focus on resolving claims in house, instead of using a third-party insurance company to get better control over the customer experience. Payne believes that having in-house claims management offers greater peace of mind, offering more information and efficiency.
Technology -- the good and the bad
Throughout the recent digitization years, 3PLs leaned into technology to help better monitor the important issues in fresh and frozen transportation. Data, artificial intelligence and analytics can help optimize the process and advanced hardware and sensors can help in temperature control and more. Transportation management systems (TMS) are now more sophisticated to help better control the process.
"Having an optimized TMS helps to ensure that every shipment has proper settings (temperature, time, etc.) by enabling communication across the supply chain," Payne says. "Another key to success is making sure that a vetting process for all carriers is in place to confirm that they are knowledgeable about the key components of food delivery. For example, knowing the ranges for shelf life of foods at certain temperatures reduces the risk of food going bad en-route. The expertise of the shipper, the 3PL and the carrier will mitigate loss significantly when transporting temperature-controlled commodities and perishables."
While technology adds great benefits for 3PLs, it can also cause additional pitfalls to look out for. Adding to the pressure of time was the switch to electronic logging devices (ELDs), which put stricter limitations on drivers' time on the road.
"The biggest change that has taken place over the last few years is the use of technology in transport, specifically ELD," says Payne. "In 2017, it was mandated that all trucks must have an ELD, which eliminated the use of paper logs. This required more rigid guidelines pertaining to hours of service and has made it easier to oversee temperature regulation and time efficiency."
Payne also explained the need for transparency grew with the use of digital temperature tracking devices. Food shippers often include their own temperature trackers in trailers to allow management and overhead to have a clear picture of what happens to their products during transport. The shipper will know in real time when goods are out of temperature range or any other irregularity occurs. Payne explains that these technologies enable greater visibility and make it easier to correct the issue and avoid the potential loss of goods.
Change in the cold chain
Beyond technology, many other aspects of cold chain food transportation for 3PLs have changed in recent years, even before the Coronavirus (COVID-19) pandemic took hold. As mentioned previously, the increased need for natural foods and fresh ingredients compounds the need for a fast transportation even more. Fresh produce companies enter the retail space at a more rapid pace and customers are looking for clean labels.
"As customers are demanding cleaner labels, we are seeing more natural foods will less ingredients and preservatives, and that is stretching across all aisles of the grocery store," says Laughlin. "More categories are demanding refrigerated space at retailers – functional beverages, meat substitutes and dairy alternatives are just a few categories that are now customer staples, commanding significant amounts of temperature-controlled shelf space. Retail compliance has also changed, with retailers putting more pressure on brands to deliver on time and in full, every time. Sixty percent of retail category managers surveyed reported that they have ended supplier relationships over their inability to consistently deliver on time."
Because of these changing consumer values, 3PLs and their customers increase demand for drop trailer capacity due to the flexibility it offers both shippers and carriers while keeping compliant with hour regulations.
"Drop trailers drop equipment at the facilities, which increases accessibility and time for the last leg of the supply chain," Payne says. "This also helps the time-sensitive shelf-life issue of fresh and frozen goods, as the receiver unloads at their convenience and in their ideal timeframe."
COVID-19's continual impact
The uprooting changes in the fresh and frozen food transportation sector took place before the COVID-19 pandemic came. But, since the pandemic reached the entire world, the industry changed dramatically and frequently. Its effects will likely last far beyond the virus itself.
"The spectrum of transportation of food product has changed most likely forever," says Mike Kucharski, owner of JKC Trucking. "Before COVID, the industry was in a slight incline year after year. Then when COVID hit, the industry has bottomed out more than once. After the height of COVID, there was a slight incline and has been a roller coaster up and down since."
Safety has been the No. 1 issue throughout the pandemic so far, which spread into the food industry with no surprise. Consumers became nervous about contracting the virus from the food they were buying, so everyone involved in the food handling processes heightened the need for hygienic practices even more than they already did. Some were not only worried about spreading or catching the virus from fresh food, but also frozen, since some viruses can withstand freezing temperatures.
In June, the American Frozen Food Institute released a statement to clear up concerns: "While many viruses can survive freezing temperatures, SARS-CoV-2 does not cause foodborne illness. Like other viruses, surfaces can become contaminated with SARS-CoV-2 by contact with an infected person. To counteract this possibility, a two-pronged control approach is used—frequent and proper hand washing and surface disinfection. These measures are recommended by the CDC and remain important steps to prevent exposure."
Click here to hear more about hygiene and safety in the supply chain:
Consumers became aware of the possibility of food shortages during a worldwide pandemic, which prompted a surge in frozen food sales. In March 2020, the AFFI saw a 94% surge in frozen food sales, and maintained high percentages compared to the year before in later months, suggesting an interest in frozen food is likely to stay. The study also saw that 86% of all consumers bought frozen food items, 7% of consumers who never bought frozen before now buy these products and 50% of frozen food customers say they are likely to buy again.
"With the first wave of COVID-related grocery buying, retailers saw their freezers emptied – with consumers stocking up on frozen goods," Laughlin explains. "Many retailers temporarily relaxed due date policies and/or added extra shifts to accommodate for the changing grocery demand and replenish as quickly as possible. With more people cooking at home, both fresh and frozen sectors have seen increased grocery demand and have had to adapt to increased retail order size and cadences. Brands heavily reliant on foodservice and restaurant supply were forced to pivot and establish/expand e-commerce platforms to continue to reach their customers.
"Shipping temperature-controlled DTC is nuanced, as brands must find a way to get their product to their customers in a timely, cost effective and efficient manner, and that potentially means multiple distribution points across the country," he says. "Shipping DTC also raises the amount that a customer must order and the entry point cost changes dramatically when ordering an entire case, and many brands have used this as an opportunity to promote new flavors in variety packs.
"At a time when more consumers are ordering groceries online, brands are not reliant on the consumer, but rather the clerk making the grocery selections to choose the replacement product. This involuntary sampling put thousands of products into the hands of new consumers every single day across the country. From a brand perspective, you are not only losing that sale, but your customer may now also be trying your direct competitor. Adding in that the brand may also face fines for their inability to deliver on time (which caused the involuntary sampling), and it becomes even more essential that CPG brands are working with qualified partners to establish reliable, consistent and cost-effective transportation."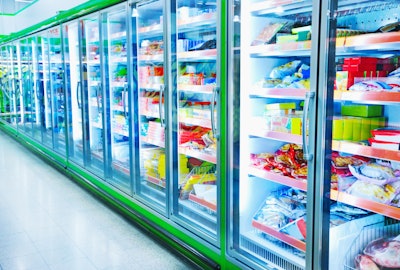 The change in distribution and retail management due to COVID-19 and the varying state-to-state regulations changes the way processors operate, and in turn, how 3PLs operate.
"Processors were typically about 60/40 foodservice and retail, and companies that used to be solely restaurant supply are now moving into groceries and deliveries due to the lack of demand in the restaurant industry," Laughlin says. "With these shifts, it is necessary to know how to adjust to market stressors and optimize your supply chain to be more flexible and successful. Shippers that were able to adapt expanded their networks, re-routed goods and leveraged 3PLs with tools that increase efficiency and visibility during COVID-19."
The need to stay flexible will be prevalent throughout the pandemic, but will also likely remain after. 3PLs that can stay on top of continually changing consumer trends and needs will be profitable in the long run.
Companies in this article