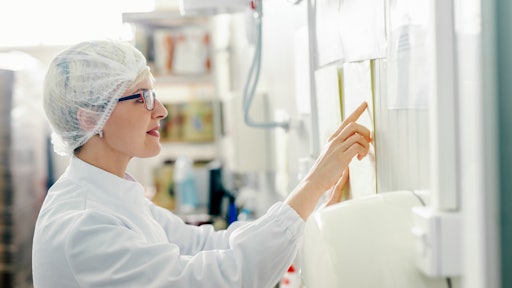 dusanpetkovic1 - Adobe Stock
The Coronavirus disease (COVID-19) pandemic has transformed and highlighted the frailties of today's food industries and their supply chains. From the earliest signs of distress in March and April up to today's ongoing recovery, consumer trends continue to drive demand and are reshaping business strategy in ways rarely seen before.
As we approach the holiday season and 2021, companies across grocery, bulk food, retail and farming landscapes are in a much different position today than they were a year ago. In an industry that relies on forecasting, what consumer trends have stuck around since the start of the pandemic that could effect retailers/suppliers moving forward? What business practices should food manufacturers consider moving forward? Will initiatives like upcycled foods become a norm?
Consumer trends greatly affect retailers and suppliers
Consumers are eating and staying at home at a higher rate than any previous recent period. In the early periods of COVID-19, many people were stocking up and most were concerned with merely having food. An Acosta report released in September says 55% of U.S. shoppers are eating at home more often since the pandemic began, with 44% of them eating breakfast at home every day vs. 33% before the pandemic. Consumer shifts have led to wholesale supply chain shifts for how food is obtained, and the type of food being consumed.
As supply has stabilized to a degree, consumers are becoming more aware of the packaging of these goods as they dispose of remnants of these food packaging. People are producing more personal trash than in previous periods where they were not home. Consumers have started and will continually grow to value environmentally friendly packaging. If options and prices are comparable, companies that embrace environmentally friendly packaging will have an advantage.
One of the biggest challenges of the shift in retail has been the staggering growth of e-commerce. This has led to an increased demand for shipping boxes, but it has consequently created a greater need for recycling at people's homes. Traditionally a high influx of boxes at, for example, a retail location is not a problem as they have the proper equipment like bailers in their back rooms. Enhanced growth in e-commerce and embracing technology, coupled with a strong operational performance, allows the industry to remain flexible when facing challenges posed by the Coronavirus pandemic, according to a survey from the Food Industry Association (FMI).
Several companies have found that employees are effective with working from home, and there will continue to be a high demand for products that can easily be prepared during busy workdays.
Best practices the food manufacturing supply chain should consider for future
In the short term, if multiple contingency plans have not been created to combat another COVID-19-related supply chain disruption, then those need to be drafted immediately. Continuity of supply is paramount in a COVID-19-impacted world, and the food manufacturing sector must do everything possible to maintain this supply. Many petroleum-based manufacturers in the Gulf of Mexico area have 3-4 contingency plans if supply is disrupted due to an unforeseen event such as a hurricane in the gulf. For example, during hurricanes, major imports, such as food and retail consumer goods, continue to flow through the Port of Houston.
Along with establishing contingency plans, more supply chain strategy needs to be done on an individual basis to adopt and incentivize grocery warehouses to be more efficient, such as loading and unloading practices to reduce driver dwell time when on-premises. Long lines of trucks are waiting outside of warehouse locations to load or unload. This impacts the driver's effective capability due to their legal working hour constraints and creates unnecessary emissions that have no tangible benefits. Freight rates continue to be elevated, and carrier networks continue to be imbalanced. Addressing these issues will impact rates and the available access capacity in the future.
Major elements that affect the trucking market show inbound container shipments are up. Load volume is up, truck capacity is down and/or in the wrong locations due to multiple disruptive events. When tender rejections elevate, that means there will be higher rates being paid. For a few weeks in March, as quarantine demand and panic buying hit groceries, rates were only down for a brief period.
The food manufacturing supply chain needs to explore automation opportunities to help factories and warehouses be more efficient with their forklift fleets, as well as stocking, loading and unloading processes. Supply chain leaders should be exploring enhancements with transportation management systems (TMS), warehouse management systems (WMS) and other supply chain-related tools. Typically, there is a significant ROI with enhancing or potentially transitioning away from current systems. Many companies have customized their WMS to a point they are hesitant to tackle replacing or upgrading systems due to the risk of disruption.
In the long term, the unwillingness to address these systems costs more money due to limiting companies' ability to adapt to react to recent trends or opportunities. Configuring systems vs. customization allows a company to remain nimble.
Will upcycled foods eventually become the norm?
Upcycled foods will become more the norm due to a greater awareness of sustainability than historically experienced. As defined by the Upcycled Food Association, upcycled foods "use ingredients that otherwise would not have gone to human consumption, are procured and produced using verifiable supply chains, and have a positive impact on the environment." Globally, we lose around $1 trillion per year on food that is wasted or lost.
Upcycled food captures the value and leverages it to create a sustainable and resilient food system. It includes billions of pounds of fruit from coffee plants, grains used to brew beer and pulp from juice. All that waste pumps out 70 billion tons of greenhouse gases annually, which amounts to approximately 8% of global anthropogenic emissions. Due to the precedence illustrated by those that have experienced significant food shortages in recent times. Looking at the generations that experienced events like the "Great Depression," they tend to be very waste-conscious of items, especially food. Early food shortages of the COVID era will have a similar impact on many consumers' mindsets.
Projected impacts to the supply chain for 2021
As we look ahead to 2021, retailers and manufacturing locations will continue to build and/or maintain higher carried stock positions than in previous years to maintain a supply continuity. This will continue to put pressure on warehouse space. As previously mentioned, warehousing contingency plans will need to be in place to cope with any disruption. Continuity of supply chains is paramount moving forward, and the food manufacturing sector must do everything possible to maintain this supply.
We will also likely continue to see delays in unloading trailers due to these full warehouses and staff-challenged locations. The high return rate of e-commerce purchased products will necessitate strengthening reverse logistics processes and capabilities. For the continued growth of sustainability, upcycled foods will be at the forefront of the grocery and food manufacturing industries due to a greater awareness of sustainable practices in business.
At the end of the day, the pandemic continues to present multiple challenges for food manufacturing companies and will keep testing their supply chains for the inevitable future. However, with the proper strategy, business partnerships and operational direction in place, these companies can move forward and combat any challenge they face for 2021 and beyond.