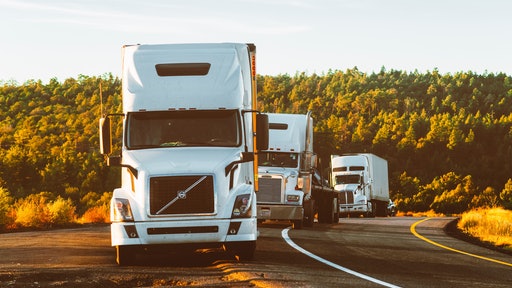 Pexels
With about 63% of logistics costs representing transportation services and 77% of transportation costs stemming from trucking-associated costs, carriers realize how telematics and the data that stems from that technology can drastically help reduce some of its extraneous costs. The business challenges that the Coronavirus disease (COVID-19) outbreak has had on carriers in the first and second quarter of 2020 have forced companies to scramble to find ways to quickly capture more of their margins before the end of the year. Many are turning to data intelligence as a means to do so for both their short and long-term goals.
This shift toward technology isn't a new trend. Many can recall 2018 when volumes were up and demand was extremely high, leading to an influx of owner/operator businesses entering the market. The need to monitor those assets was at an all-time high, and many of the larger carriers took a hard look at how they could better optimize their operation to maintain market share.
Then, in 2019 production peaked and saw the bottom fall out, resulting in one of the worst financial years for the trucking industry in decades. Some of the oldest companies around closed their doors for good, with a staggering total of about 600 carriers filing Chapter 11 that year. While some of that turmoil was due to the newly saturated market, many other factors weighed in, including high tariffs, a sudden drop in demand, which equated to low intermodal freight activity, a growing driver shortage and the impending tension between the U.S. and China market.
Despite the ebb and flow of the transportation and logistics industry over the years, there are some definite lessons to be learned regarding how technology aids during economic uncertainty. After all, change is good. It has been the catalyst for new inventions, and in many cases, entirely new business models since the dawn of time. There is something about crisis and economic hardships that cause society to "think differently." In the trucking industry, companies are starting to realize that despite the disruption that new technology brings, the long-term benefits of implementing a fleet and asset monitoring solution far outweigh the short-term impact on resources, time and dollars.
So, what's causing this current rise in transportation costs across the supply chain?
COVID-19 has wreaked havoc on the shipping industry, which took a nose-dive for several weeks in the March 2020 timeframe. Almost 80,000 drivers lost their jobs, which contributed to the softening of government regulations on driver hours of service. Fewer drivers were driving more hours, translating to wear and tear on the fleet, increasing overtime compensation, longer idle times that contribute to higher fuel costs and a rise in insurance premiums. Companies have had to retool their entire supply chain to deal with these business challenges in a matter of weeks.
Companies today need to evolve and learn from their experiences so they can thrive in these changing times. How can trucking companies reduce wasted spend and try to get back on track as we approach the end of the year?
With volumes still slow, carriers are holistically looking to become more efficient across the entire operation – from driver behavior to fleet diagnostics and maintenance, from trailer capacity to fleet rightsizing. Implementing fleet technology in each of these areas can have a significant impact on the entire fleet operation, and carriers are looking at bridging the gap between no data on assets versus the use of inefficient, disparate systems that contribute to a lack of adequate reporting processes. Carriers are now adding new features that will allow them to get a complete 365-degree view of their entire operation through better data insight.
Maintenance management is one of the top priorities for trucking companies as they look at squeezing the most out of the systems they already have in place. The larger the fleet, the more imperative it is to organize a preventative maintenance program. Tires are among the most common expenses, so customers are looking for more information like tire sensors to avoid unnecessary spending or blowouts. Tires appropriately inflated can also significantly impact fuel costs, so targeting proper tire management and other preventative maintenance procedures such as curbing idle time and monitoring the use of lights are essential and easily attainable actions.
Trailer visibility presents an enormous amount of efficiency and can directly impact the bottom line. There is intelligent cargo sensing technology available that allows carriers to accurately see inside their trailers so they can better manage driver dispatch, trailer inventory, and business relationships using accurate images and data. With a single camera and integrated AI-based sensor technology mounted in the trailer, carriers can now see which trailers are ready for the next delivery. This is especially critical when it comes to LTL (less than load) shipments, as carriers can ensure they maximize the capacity of their trailers on every load. Everything from insurance costs, detention billing, theft, and trailers misused for storage is managed through the use of one system, integrated into most existing trailer management platforms.
The driver shortage is a challenge that has been plaguing the trucking industry well before COVID-19. Driver satisfaction was a primary objective dating back to 2016, where carriers were forced to listen to driver demands and come up with new, innovative ways to keep drivers happy. Much of this translated into financial compensation, such as an increase in driver wages. Carriers tapped into technology to obtain more accurate data around driver misses. Now, carriers are even more adamant about finding ways to improve driver behavior considering the reduction of drivers due to the pandemic. For instance, the rise of smart trailer technology has proven to be vital in ensuring drivers are not wasting time waiting on trailers that are not ready.
Lowering the cost of transportation services with the better use of data and technology will have a considerable impact across the supply chain, especially considering companies need to be as lean as possible right now. Automation and artificial intelligence-based technology will lead to more accurate processes that will affect finance and human resources as much as it affects the rest of the operation. Improving communication between shipping partners will also be vital, and there is no better way to do that than with better data, images and reporting tools that deliver a more transparent business environment.
Innovation comes when leaders understand how to recognize their inefficiencies and plan to take action and improve upon them. There is no better time to take stock of your business than right now. As the industry adapts to what seems to be the new norm of uncertainty, the one sure thing is that data will prevail. The winners will be those that tap into data and use it to squeeze every dollar they can get out of their operation.