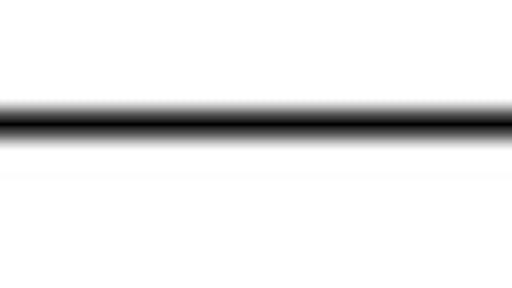 New York — May 20, 2011 —
Buoyed by strengthening capital markets, growing interest from financial investors and stronger corporate balance sheets, the transportation and logistics industry is poised to reach robust levels of mergers and acquisition deal flow by number of deals over the course of 2011, according to a report from consultancy
PwC US
.
The number of transportation and logistics industry deals with value greater than $50 million was flat, increasing by one transaction to 37 deals in the first quarter of 2011, compared with 36 in the same period of 2010. While 2011 first quarter deal value declined to $8.2 billion from $17.3 billion from the first quarter of 2010, primarily due to a lack of mega deals, 2011 is off to a similar pace to the robust year of 2010 in terms of deal volume, according to PwC's report, "Intersections," a quarterly analysis of global M&A activity in the transportation and logistics industry.
"First quarter deal activity was largely driven by smaller deals, as transportation and logistics companies concentrated on consolidating local markets," said
Kenneth Evans
, U.S. transportation and logistics leader for PwC. "Strategic acquirers' have shifted their focus from internal initiatives — bolstering balance sheets and increasing their cash positions — to executing on M&A strategies to help drive their growth."
Evans added: "With the consistent pace of announced deals in the sector, we are optimistic that the deal volume for the balance of 2011 will be robust by historical standards, even following an extremely strong finish to 2010, which saw 48 deals and $36.4 billion in the fourth quarter alone."
Focus on Transportation Infrastructure
Shipping and logistics targets led deal activity, contributing four of the five largest deals announced in the first quarter and 70 percent of total deal value. PwC expects interest in shipping to continue due to lingering concerns about overcapacity as demand recovers, while improved airline profitability could increase the regulatory hurdle for getting passenger air deals in Western markets approved.
Interest and activity in transportation infrastructure was also a key theme that carried through from the fourth quarter of 2010, as the largest deal of the year so far was in this sector. According to PwC, interest in transportation infrastructure assets will continue as a potential driver for future mega deal activity due to their predictable returns and the potential to use privatization to address fiscal pressures.
According to PwC, dealmakers involved in the mega deals of 2010 have shifted their M&A strategy to focus on the integration of recently acquired assets, particularly in passenger air. The absence of mega deal activity in the first quarter of 2011 contributed to a decline in average deal size to $200 million from $500 million in the first quarter of 2010 and $800 million in the fourth quarter of 2010. However, this trend is likely to reverse with the continuing improvement in freight and passenger volumes which should drive valuation trends going forward.
"Healthier capital markets will encourage financial investor participation in the sector — and as interest and involvement from financial investors increases, we expect they will help continue the momentum toward larger deals — similar to the largest deal in the first quarter which involved a financial investor," said PwC's Evans.
Consolidation in Regional Markets
Regional distribution of transportation and logistics deal activity during the first quarter indicates acquirers' focus on consolidating regional markets (e.g., Asia and Oceania or North America), with 30 local deals accounting for over 81 percent of deal volume and 87 percent of deal value, a marked increase from the previous two years.
According to PwC, European local deals led overall regional M&A value for deals worth over $50 million, with eight transactions worth $2.4 billion, followed by Asia and Oceania, which had the highest number of local deals with 13 transactions, totaling $2.3 billion. North American domestic deals accounted for six transactions, totaling $1.9 billion. In fact, there were no inbound North American deals in the first quarter of 2011.
"Asia will remain a key driver of overall deal activity due to the prevalence of emerging market nations that tend to have more fragmented transportation sectors, while the weak U.S. dollar may give North America more inbound attention." concluded
Klaus-Dieter Ruske
, global transportation and logistics leader for PwC.
More information on Intersections and access the full Q1 2011 report is available
here
.
Related Links
Webcast of Interest
Related Story
3PL Update: Differentiate or Die — Third-party logistics providers have had a tough ride over the past two years, but 3PLs looking to thrive in the 'New Normal' are bringing new innovations to the market