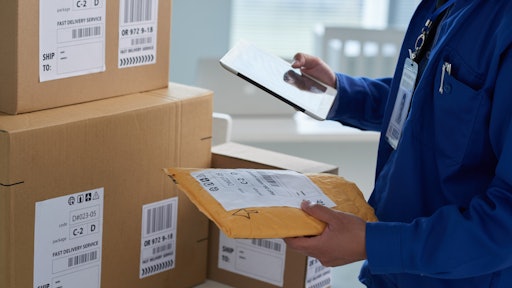 DragonImages AdobeStock_138067977
 The National Retail Federation (NRF) acquired Reverse Logistics Association (RLA), a global trade association for the returns and reverse industry.
"NRF has a long history of convening supply chain professionals to collaborate and develop resources that improve the retail industry. Retailers understand the importance of sustainability practices and the environmental, economic, social and consumer benefits that accompany them," says Matthew Shay, NRF president and CEO. "As consumer demand for sustainable offerings continues to increase, RLA's reverse logistics expertise will help our members to 'close the loop' and accelerate the emergence of the circular economy."
"Joining NRF is an exciting opportunity for RLA and our members," says Tony Sciarrotta, RLA executive director. "NRF recognizes reverse logistics as the backbone of the circular economy and understands how it plays a vital role in broader sustainability initiatives for the retail industry. Through this partnership, RLA will continue to reach industries investing in the circular economy and enhance NRF's long-term commitment to retail's supply chain and sustainability efforts."
Key takeaways:
This acquisition will ensure that

NRF's

members and the industry will continue to receive the most forward-thinking, real-world and actionable innovations, research and information to drive the evolution of the world's supply chain.
The circular economy is an economy-wide effort to ensure that useful products, materials and resources are re-used or recycled. The reverse logistics industry manages the collecting, sorting, repairing and refurbishing of products for re-sale or recycling.