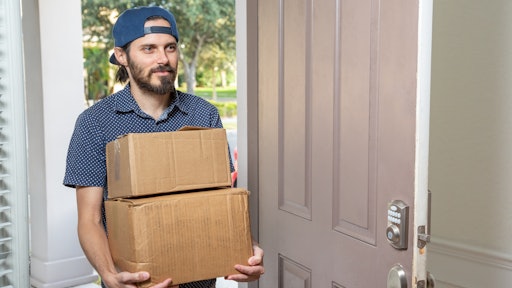 DAVID AdobeStock_360101757
Optoro, Inc. unveiled Home Pick-ups, which gives retailers using Optoro's returns management software the ability to offer customers box-less, label-less returns without leaving their homes.
"Online shopping has become an everyday necessity. You can order something online, and it arrives the next day on your doorstep. Why can't the same be true with returns?" says Amena Ali, CEO of Optoro. "Home Pick-ups brings that same online convenience and delightful experience to shoppers everywhere, while at the same time helping to streamline and consolidate reverse logistics for the retailer. With offerings like Home Pick-ups, retailers can rethink returns from the traditional cost-center mentality, as a way to drive customer loyalty, growth and even improve profitability."
From GlobeNewswire:
Shoppers can use Home Pick-ups when returning purchases with select retailers that use

Optoro's

returns management platform.
Home Pick-ups helps retailers and brands decrease time to restock and saves 15%-plus on shipping costs through consolidation and fewer touches.
To schedule a Home Pick-up, shoppers start a return through a retailer's online returns portal and select exchange or refund. If Home Pick-ups are available, shoppers can schedule a time for pick up at either their doorstep or handoff, without the need to box the item or print return labels. Shoppers then receive email or text updates, and are notified when the pickup associate has arrived.