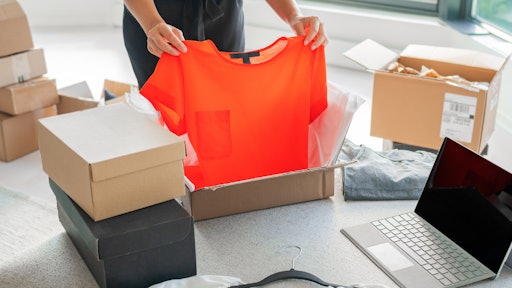 Maridav AdobeStock_369394275
Consumers report that delivery delays and inaccurate orders have increased of late and indicate they will abandon retailers that fail to meet their expectations for shipping and returns management, according to a Voxware survey. In fact, 56% of survey respondents report they will be buying fewer gifts due to inflation and economic concerns.
"Meeting customer expectations must be the first priority for retailers," says Keith Phillips, president and CEO of Voxware. "Yet increased mistakes and delays are disappointing customers. Much of the success or failure in meeting customer expectations falls on warehouse services and its ability to move product quickly and accurately into and through the distribution center and out for delivery."
From BusinessWire:
44% of consumers claim that up to 10% of their orders arrive later than promised, and another 20% report experiencing late deliveries up to 25% of the time.

61% admit to worrying that the holiday gifts they purchase online will have delivery delays.

65% of consumers polled report they will abandon shopping with a retailer altogether after 2-3 late deliveries.

81% claim if a retailer sends an incorrect order 2-3 times, they will abandon shopping with that retailer altogether.

7% of consumers report canceling an order after receiving an incorrect item instead of waiting for a retailer to send the correct item (up from 3% who reported cancelling incorrect orders in 2020).

70% of consumers say that they are likely to share a negative experience online when a purchase is late or incorrect.

38% of respondents expect to purchase more gifts in stores than they did during the pandemic.

40% report they will buy more than 75% of their holiday gifts online in 2022, slightly less than the 46% who were buying that much online in 2020.

When incorrect orders are received, 70% of consumers expect the order to be fixed and redelivered within 3-4 days, and 37% of consumers impacted by retailer errors expect some sort of compensation from the retailer.
"It is no secret that distribution and fulfillment centers have been significantly impacted by labor challenges," states Phillips. "Constant turnover and a shortage of trained workers led to an increase in errors and a drop off in service levels."